Hundreds Took Plunge To Support Boston Harbor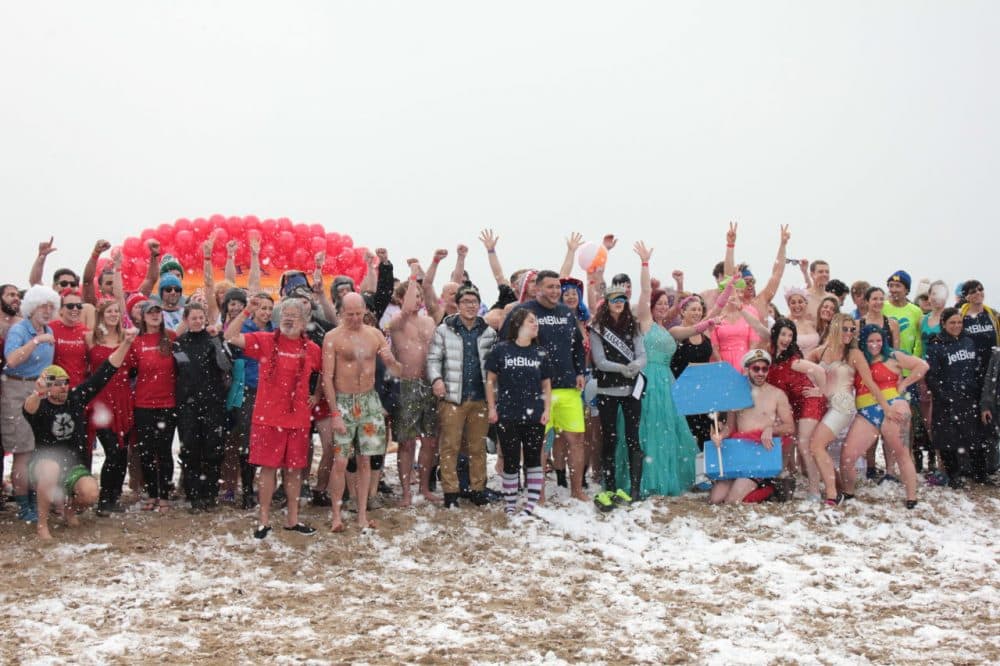 This article is more than 5 years old.
Despite the chilly weather, nearly 200 people plunged into the water off South Boston Saturday for a fundraiser dedicated to keeping the harbor clean.
All at once the crowd rushed through the snow into the 35 degree water. Some ran right back out, some waded around a bit, and one brave soul started doing laps.
"Brutal, I thought I was gonna die," said first time plunger Michelle Kirm, who described the water as "burning cold."
The spring swim raised nearly $40,000 for the nonprofit Save the Harbor/Save the Bay. The funds will support events including concerts and sand sculpting competitions.
Boston's beaches now rank among the cleanest urban beaches in the country.
This segment aired on March 21, 2015. The audio for this segment is not available.