4 Key Moments From Day 12: A Look At Some Of Tsarnaev's UMass Records
This article is more than 5 years old.
Jurors in the Boston Marathon bombing trial heard more testimony Tuesday about the weapons used in Watertown, and about some of Dzhokhar Tsarnaev's school records from UMass Dartmouth.
Below find four key moments from Tuesday's testimony, and see all of Tuesday's live coverage here.
---
-There was occasionally testy back and forth Tuesday between defense attorney David Bruck and Matthew Levitt, a terrorism expert hired by prosecutors to testify.
Bruck seized on a specific element of Levitt's testimony from Monday, that every person who turned to extremism has a "radicalizer," someone or something that turns them to violence. Levitt said he couldn't say who or what Tsarnaev's radicalizer was, but added, "at the end of the day, it almost doesn't matter" because Tsarnaev's actions led to violence and death.

Bruck points out that Levitt can't determine how #Tsarnaev radicalized. Levitt says the end product is the same--violence. #Tsarnaev

— WBUR Live (@wburLive) March 24, 2015

-Massachusetts State Police Lt. David Cahill examined ballistics evidence taken from both the scene where Sean Collier was killed, as well as the Laurel Street shootout in Watertown.

He testified that bullets and shell casings recovered from both scenes matched the pistol that Dzhokhar Tsarnaev allegedly obtained from his friend Stephen Silva.

Prosecution recaps: All 9mm shell casings at Collier and Watertown scene tied to #Tsarnaev pistol? Yes. No further questions. Defense up.

— WBUR Live (@wburLive) March 24, 2015

-Massachusetts State Police Trooper Christopher Donahue testified about fingerprints found on various ballistics items. A box of ammunition and a BB gun recovered on Laurel Street both had Dzhokhar Tsarnaev's prints on them.



Donahue recovered a partial palm print and a partial finger print on the ammo box. They were Jahar's. #Tsarnaev

— WBUR Live (@wburLive) March 24, 2015

Defense attorneys though, through cross examination, established that only Tamerlan's prints were on the pistol.

-UMass Dartmouth Vice Chancellor Mark Preble was called to verify documents for the court — namely a denial of Tsarnaev's financial aid due to poor academic performance. Tsarnaev appealed the denial, arguing that his poor grades were due to the loss of "too many of my loved relatives" in Chechnya.

He wrote, "My relatives live in Chechnya, Russia. A Republic that is occupied by Russian soldiers that falsely accuse and abduct innocent men under false pretenses and terrorist accusations."

Months later, he would plant a bomb at the Boston Marathon.

#Tsarnaev appealed denial of aid, "I wish to do well in one day I can help out those in need in my country, especially my family members."

— WBUR Live (@wburLive) March 24, 2015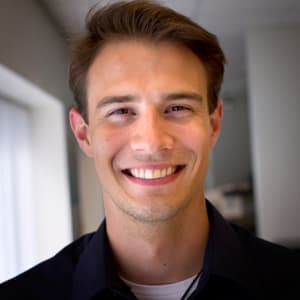 Jack Lepiarz Reporter and Anchor
Jack Lepiarz is a reporter and anchor at WBUR.