Key Moments From Day 16 Of Tsarnaev Trial: The Defense Rests
04:06
Play
This article is more than 5 years old.
After calling only four witnesses, the defense rested its case Tuesday in the trial of admitted Boston Marathon bomber Dzhokhar Tsarnaev. Closing statements are scheduled for Monday.
Below find four key moments from Tuesday's testimony, and listen to a full report above from WBUR's Jack Lepiarz.
---
-Mark Spencer, the president of a Chelsea-based digital forensics firm, testified Tuesday about various computer files and search history across electronic devices seized in the case.
Through questioning the defense was able to establish that an Inspire Magazine issue containing instructions on how to make homemade bombs like those used in the Boston Marathon bombings was first downloaded onto Tamerlan Tsarnaev's laptop. It was later transferred to Dzhokhar Tsarnaev's laptop using a thumb drive.
-FBI fingerprint examiner Elaina Graff tested more than 800 items for prints as part of the investigation into the bombings, including 500 items from the Boylston Street crime scene and the Cambridge apartment where Tamerlan lived with his wife and daughter. (Dzhokhar is described as living there when on vacation from school.)
Defense attorneys established that a number of items at the apartment possibly used in constructing the marathon bombs bore Tamerlan's prints, while none carried Dzhokhar's. On Boylston Street, investigators only found two fingerprints on pieces of the bombs — both belonging to Tamerlan Tsarnaev.
-Whereas the prosecution called 92 witnesses across 15 days of testimony, the defense needed only two days to present its case. Defense attorneys questioned four witnesses, including one prosecution witness called back for additional testimony.
-Judge George O'Toole gave brief instructions to the jury as court recessed for the week — telling them not to speak to anyone about the case, "even yourself in the mirror." With closing arguments set for 9 a.m. Monday, the jury is expected to begin deliberating shortly thereafter.
You can see all of WBUR's live updates from Tuesday's testimony here.
This segment aired on March 31, 2015.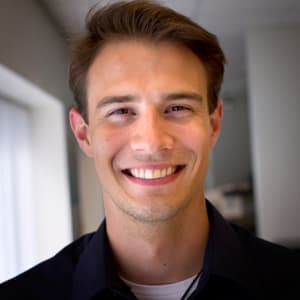 Jack Lepiarz Reporter and Anchor
Jack Lepiarz is a reporter and anchor at WBUR.