Forecast: Cold, Damp Week Ahead
This article is more than 6 years old.
The first full week of April is going to be a cold and damp one with precipitation in the forecast most days, but some of the time will actually be precipitation free.
The cool temperatures are going to continue most of the week as a frontal system remains stalled to our south. The front will not be in the exact same position the entire time and as the front waffles we have these periods of rain and even snow.
Today is the only day the front is likely to move north. As the front moves north it will turn a bit milder this afternoon with highs in the upper 40s to lower 50s. Some inland areas south of Boston could reach the mid 50s.
As the front pushes south again overnight, a period of rain will start to develop. I expect the rain to be steadiest Tuesday afternoon meaning a slow evening commute. With the front south of the area, it will also be colder. Highs tomorrow won't be much better than the low to mid 40s. This will make for a rather miserable afternoon.
The wet weather will last into Wednesday with more rain at time. Highs during the middle of the week will barely crack the 40-degree mark. This is over 10 degrees under the average, but not atypical for early April when cool and damp weather is often the norm.
A break in the action takes place Thursday with drier air but still chilly readings. More rain, or even some wet snow, is likely at the end of the week. There might be some improvement in temperatures late in the weekend, but these patterns can be very suborn.
---
Monday: Some early rain or snow showers, then clearing. Cool along the coast with highs of 47 to 55.
Monday night: Clouds increase. Turning chilly with lows of 35 to 40.
Tuesday: Rain developing. Breezy and raw. Highs in the mid-40s.
Wednesday: Morning rain, then cloudy and cold. Highs of 38 to 43.
Thursday: Partly sunny with a high near 45.
Friday: Rain likely with highs of 45 to 50.
You can follow David's weather updates on Twitter at @growingwisdom.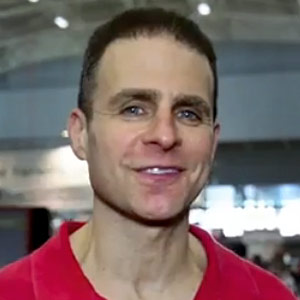 David Epstein Meteorologist
David Epstein is WBUR's meteorologist.