Forecast: After Cold, Rainy Week, A Spring-Like Weekend
This article is more than 6 years old.
If you can manage to make it through the next three days, and what choice do we all really have, the weather is going to turn much more spring-like for the weekend.
A stalled-out front will continue to be the dominant player in the weather forecast through Friday. This front is going to act as the focal point for occasional showers or periods of rain. To the north of the front, colder air will continue to remain firmly in place while to the south of the front, warm temperatures as high as the 70s will be present.
Although rain showers are in the forecast through Friday, it's not going to rain all the time and the final totals of rainfall will be somewhere around an inch.
Today the most likely period for rainfall will be later this afternoon and evening. There could be showers before this, but they will be light. A cool flow of air off the ocean will keep temperatures about 10 degrees below the seasonal average. This means you will not only need to use the wipers while driving, but heavier jackets will also be necessary.
The evening commute might be slowed a bit by the rain showers. Another round of showers could also impact the morning commute Wednesday with more rain.
Since temperatures are very cold in northern New England, there might be some light accumulation of snow across parts of New Hampshire and interior Maine. There is the chance some snow or sleet could also mix into the rain here Wednesday. This would most likely occur north of Route 2, but even in Boston you might see some sloppy, wet flakes of snow or see some sleet.
Improvement comes Saturday after another round of rain later Friday. While Friday will likely not be dry, it will be milder, and this mild weather is what we have to look forward to for the weekend.
---
Tuesday: Raw and cool with some periods of rain showers, especially this afternoon. Highs in the lower 40s.
Tuesday night: Continued cold with some rain and even wet snow late at night. Lows of 34 to 38.
Wednesday: Cold and raw with some morning sleet or wet snow mixed with rain. Changes to all rain. Highs near 40.
Thursday: A few morning showers but otherwise cold and cloudy. Highs of 40 to 45.
Friday: Another period of rain. Milder later in the day. Highs of 52 to 56.
Saturday: Partly sunny with highs of 55 to 60.
You can follow David's weather updates on Twitter at @growingwisdom.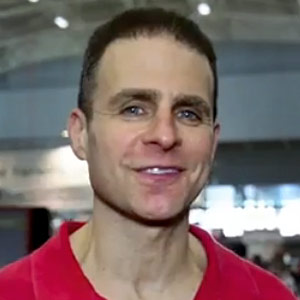 David Epstein Meteorologist
David Epstein is WBUR's meteorologist.