WBUR Political Analysts: Action Kicks Up In 2016 Race
06:34
Play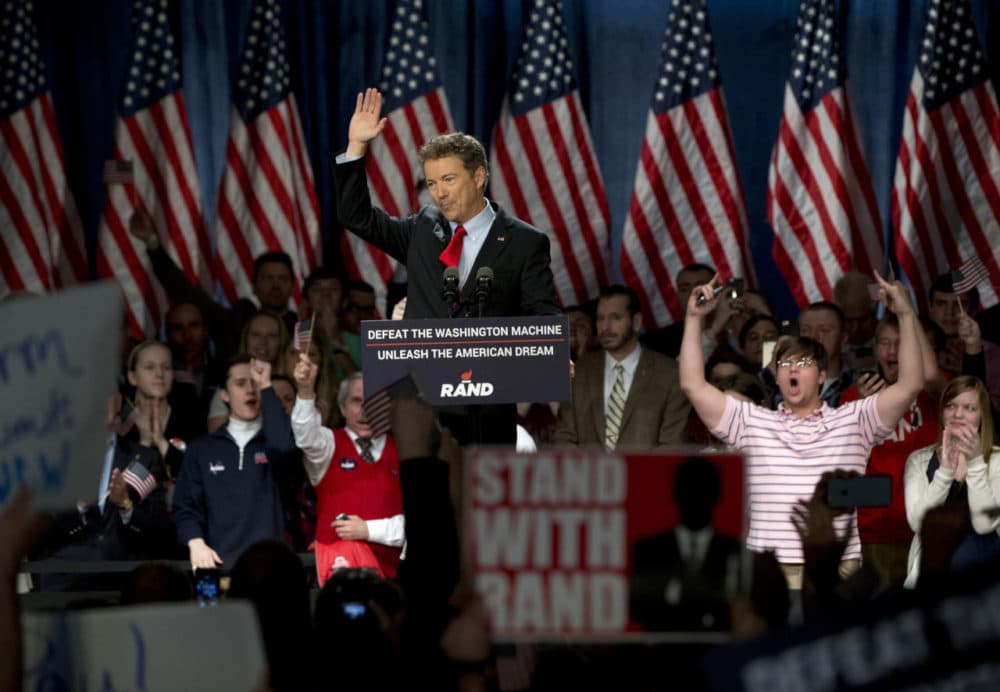 There's lots of action in the early 2016 presidential race.
A second Republican presidential candidate entered the race Tuesday: Sen. Rand Paul, of Kentucky, is a libertarian who calls himself a "different kind of Republican." He joins fellow GOP Sen. Ted Cruz – who is rising in the polls.
And Democrat and former Secretary of State Hillary Clinton appears poised to enter soon. She's reportedly picked a location for her campaign headquarters.
To talk about all of this, our political team, Democratic political strategist Dan Payne and Republican strategist Todd Domke, join Morning Edition.
To hear the full interview, click on the audio player above.
This segment aired on April 8, 2015.