Forecast: Showers Early But Highs Reach 60s
The Red Sox won their home opener during a spectacular day of weather. Today is going to start showery as a front passes through the area. The rain won't amount to much but enough to keep the ground moist. We are at that time of year when April showers are needed to keep things growing.
It's not going to be cool even with the rain. Highs this afternoon will reach back into the 60s and I do expect some clearing. Those of you south of Plymouth and on Cape Cod will likely see the clouds hang on most of the day even if the rain ends in the early part of the afternoon.
Dry weather returns for a pair of seasonably mild days both Wednesday and Thursday. It does appear some showers could return later Friday or during the weekend. The showers on Friday look light. The rain may be steadier on Saturday, but it's not looking like an all day washout right now.
Sunday turns cooler. A quick peak at next Monday indicates it won't be warm for the runners. We will have to watch to see if it does rain at all. More on this later in the week and over the weekend.
April can be a very cool and damp month. This week is going to show the kinder, gentler side of April. Here's hoping it lasts through the month.
Please follow my forecast updates here and on Twitter @growingwisdom.
---
Tuesday: Early showers then slow afternoon clearing. Highs in the 60s.
Tuesday night: Partly to mostly clear with lows of 35 to 40.
Wednesday: Sunny with a high near 60.
Thursday: Mostly sunny with a high in the upper 50s.
Friday: Clouds. It may shower. Highs in the upper 50s to near 60.
Saturday: Chance of showers. Highs in the lower 60s.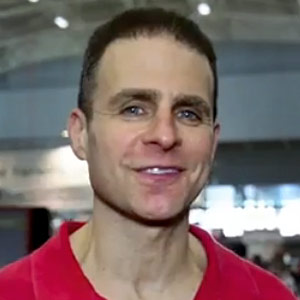 David Epstein Meteorologist
David Epstein is WBUR's meteorologist.