Forecast: Cloudy With Showers In The Afternoon
Overnight showers ushered in cool air, and this pattern is now going to continue for at least a week.
Spring often brings these patterns of cool air at high levels of the atmosphere. When the strong April sun goes to work, it heats the ground, and this in turn causes showers, and sometimes even thunderstorms, to pop up in the afternoon.
This morning is the sunniest period of the day, with clouds building quickly during the middle of the morning. I expect showers to pop up in the afternoon and for them to be most prevalent between 2 and 5 p.m. There could be isolated showers before and after this window as well.
The jet stream will continue to funnel in cool Canadian air through the rest of the week and into the weekend. This pattern will likely last into next week as well.
I don't foresee any major rain storms during this period, as the flow from the northwest will prevent any significant amounts of moisture from making into the New England.
The weekend is looking perfect for outdoor activities in April, but it will be on the cool side of average.
---
Today: Partly sunny and chilly. Afternoon showers possible. Highs in the low to mid 50s.
Friday: Partly sunny and cool. Highs 50-55.
Saturday: Mostly sunny, with a high near 55.
Sunday: Mostly sunny, with a high from 55-60.
Monday: Changeable skies a few showers possible. Highs in the 50s.
You can follow David's weather updates on Twitter at @growingwisdom.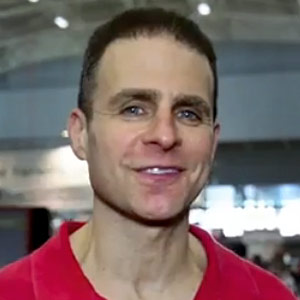 David Epstein Meteorologist
David Epstein is WBUR's meteorologist.