Key Moments From Day 3 Of Penalty Phase Testimony In Tsarnaev Trial
05:19
Play
This article is more than 6 years old.
The prosecution rested its case Thursday in the penalty phase of the trial of convicted Boston Marathon bomber Dzhokhar Tsarnaev, but not before showing the jury a video of Martin Richard's mother crouched over her son's body as he lay dying on Boylston Street.
Below find four key moments from Thursday's testimony, and listen to a full report above from WBUR's Jack Lepiarz.
---
-Prosecutors previously played for the jury surveillance footage from the Forum restaurant showing the second explosion. On Thursday they replayed that video, now synced with audio taken at a restaurant next door. Gasps are heard at first, followed by a woman speaking near the camera, saying "something blew up." Then moments later the second explosion is heard, followed by bloodcurdling screams.
-Steve Woolfenden went to the 2013 Boston Marathon with his 3-year-old son Leo to watch his wife run the race. Being unfamiliar with Boylston Street, he accidentally ended up on the opposite side of the street from where he was supposed to meet several friends.
When the first bomb went off he was right in front of the Forum restaurant. He tried to turn and walk the other way, but it was already too late.
-Woolfenden, after recalling his own experiences, was asked about what else he saw — namely the Richard family, which was right next to him after the blasts.
He recalled looking over and seeing Denise Richard huddled over Martin's motionless body, whispering, "Please, Martin." When he placed his hand on her back, she turned around and asked Woolfenden if he was OK. Woolfenden, who had already lost a leg below the knee, replied, "I'm fine."
Jurors were then shown a video of Denise and Martin after the bombings, right before the prosecution rested its case in thepenalty phase.
-The defense is expected to take two to three weeks to present its case, starting on Monday. Tsarnaev's attorneys have not yet delivered their opening statements, and therefore have not given a full road map of the defense they intend to pursue. But they have already focused largely on the role of Tsarnaev's brother, Tamerlan, who they call the lead orchestrator of the attack.
This segment aired on April 23, 2015.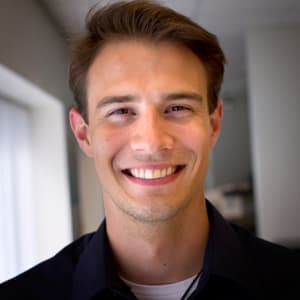 Jack Lepiarz Reporter and Anchor
Jack Lepiarz is a reporter and anchor at WBUR.