Lists Of Charges Against Baltimore Officers Involved In Freddie Gray's Death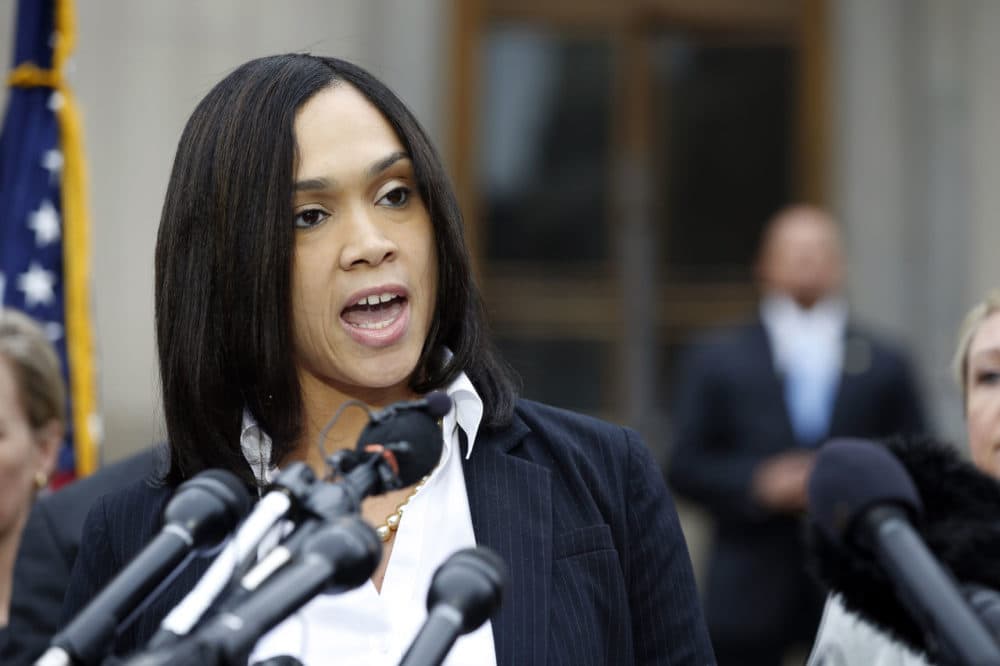 This article is more than 6 years old.
Baltimore City State's Attorney Marilyn Mosby announced several criminal charges Friday against six officers who were involved in the death of Freddie Gray — which she said was a homicide.
Mosby said the officers arrested Gray illegally, repeatedly failed to get him medical treatment, and did not buckle him up inside a police van, contrary to a police department order.
Here's the list of charges against each officer, including the maximum punishment for each charge (if convicted):
Officer Caesar Goodson Jr.
— Second-degree depraved heart murder, 30 years
— Involuntary manslaughter, 10 years
— Second-degree assault, 10 years
— Gross negligent manslaughter by vehicle, 10 years
— Criminal negligent manslaughter, 3 years
— Misconduct in office
Officer William G. Porter
— Involuntary manslaughter, 10 years
— Second-degree assault, 10 years
— Misconduct in office
Lt. Brian W. Rice
— Involuntary manslaughter, 10 years
— 2 counts of second-degree assault, 10 years each
— 2 counts of misconduct in office
— False imprisonment
Officer Edward M. Nero
— 2 counts of second-degree assault, 10 years
— 2 counts of misconduct in office
— False imprisonment
Officer Garrett E. Miller
— 2 counts of second-degree assault, 10 years each
— 2 counts of misconduct in office
— False imprisonment
Sgt. Alicia D. White
— Involuntary manslaughter, 10 years
— Second-degree assault, 10 years
— Misconduct in office