Forecast: Light Showers Will Give Way To Warm, Dry Conditions
This article is more than 6 years old.
Temperatures yesterday reached well into the 80s in many inland places, even along the coastline. Boston reached the lower 80s for the warmest day since mid-October last year.
Today, a cold front is pressing south through the area. The term "cold front" doesn't mean it's going to get cold — rather it's just going to cool off from the mid-summer-like readings.
This front is quite weak and therefore the shower activity is limited. The best chance for showers north of the Massachusetts Turnpike is this morning; the best chance south of the turnpike is early this afternoon.
Once the front passes, a return to warm and dry conditions resumes through the rest of the week. I wrote yesterday about needing rain and, in spite of the chance of a shower today, we need it even more. With temperatures so much above average and the vegetation coming out, the ground water is being used rapidly. It's not a big issue yet, but it could become one.
While tomorrow is cooler, temperatures are still going to run significantly above the long-term averages. By the time we get the weekend there is a chance highs could exceed 80 once again.
The weekend is looking more like a summer weekend rather that the second weekend in May. However, there are some signs that next week will see a return to cooler and perhaps wetter conditions
---
Tuesday: Lots of clouds and a few showers — mostly this morning to the north of Boston, but this afternoon over Cape Cod. Highs of 72 to 78.
Tuesday night: Mostly cloudy with a low around 55.
Wednesday: Sunny with a high of 75 to 80.
Thursday: Sunny with a high of 75 to 80.
Friday: Sunny with a high near 73 to 78.
Saturday: Mostly sunny with a high near 78 to 83.
You can follow David's weather updates on Twitter at @growingwisdom.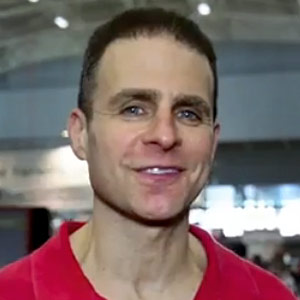 David Epstein Meteorologist
David Epstein is WBUR's meteorologist.