MBTA Commuter Rail Tests Out New Way To Count Passengers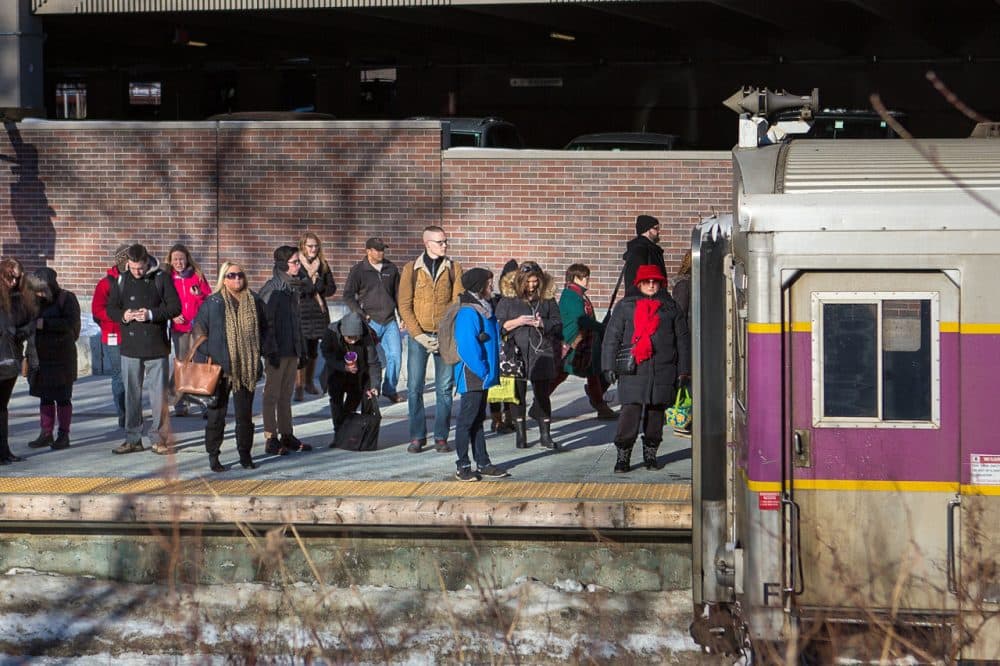 This article is more than 7 years old.
Boston's public transit system is testing new technology to count its commuter rail ridership and better estimate how many riders skip paying.
Massachusetts Transportation Secretary Stephanie Pollack says the current contract between the MBTA and its commuter rail contractor, Keolis, does not provide enough incentive for the company to regularly collect fares.
Once the MBTA is able to accurately count how many riders use the commuter rail, Pollack suggests Keolis could be penalized for failing to collect a certain percentage of fares.
The Boston Globe reports Keolis is conducting a 30-day trial with new motion sensor technology on Platform 5 at South Station.
Officials say the fare problem was exacerbated this winter when conductors couldn't squeeze through overcrowded coaches to check whether every customer had paid.