Tufts Hunger Strikers Enter Fifth Day Without Food
02:21
Play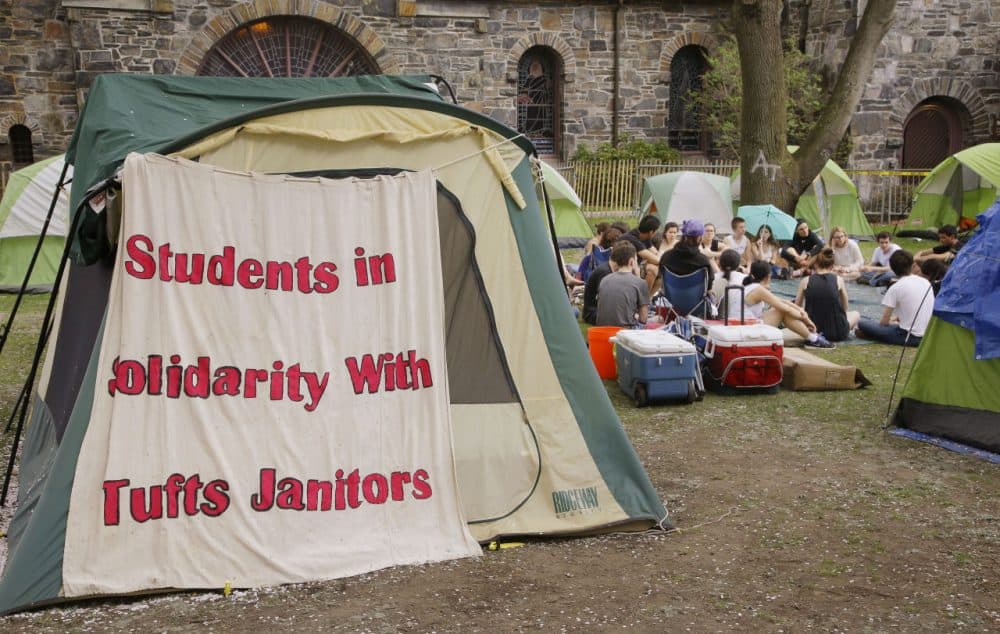 This article is more than 5 years old.
Tufts University students say more are joining their hunger strike as the protest against janitor layoffs enters its fifth day.
Five students at the college north of Boston began a hunger strike Sunday at 3 p.m.
The Tufts Labor Coalition, a student group, says one protester had to drop out for medical reasons. Three more have stepped in, bringing the total to seven going without food.
The students want the university to delay janitor layoffs until next spring.
According to a Tufts spokeswoman, the company with which the university contracts for janitorial services, DTZ, is cutting 20 or fewer positions at Tufts. The union representing the workers, SEIU Local 32BJ, says DTZ plans to cut 35 workers.
The student group has been meeting with administrators this week but say they're frustrated at their "indifference." The students say they'll hold a rally on campus.
Clarification: This post was updated to include the university's estimate of potential job cuts.
This article was originally published on May 08, 2015.