Commentary: Now What About These Longer-Shot Democratic Presidential Candidates?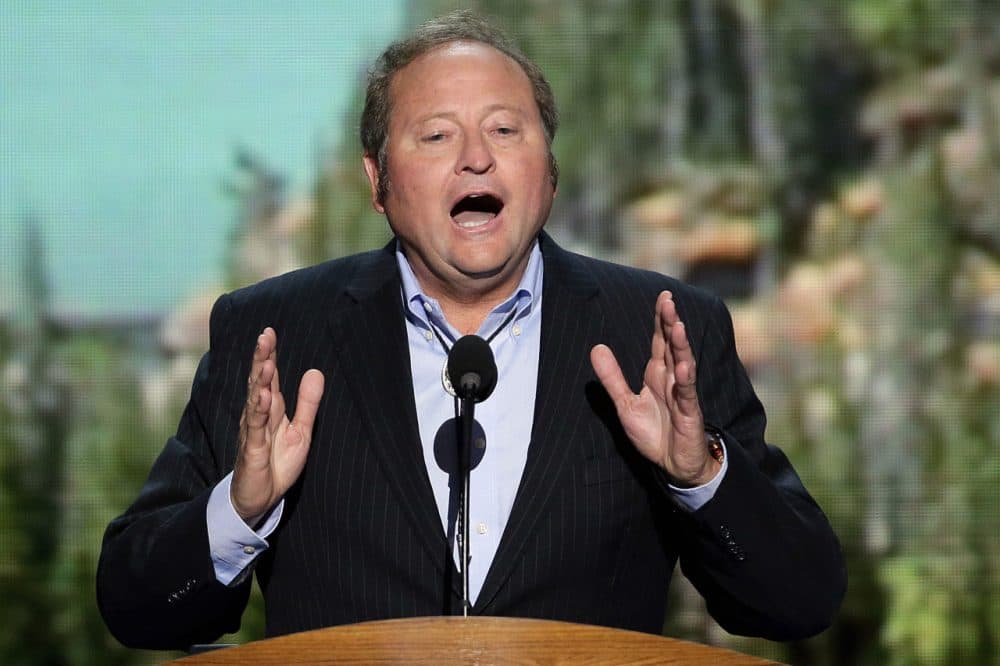 This article is more than 5 years old.
With Vermont U.S. Sen. Bernie Sanders running against Hillary Clinton for the Democratic nomination for president, some Democrats wish there were other choices.
Previously I focused on Sanders, U.S. Sen. Elizabeth Warren, former Baltimore Mayor Martin O'Malley and Vice President Joe Biden. Then I looked at former Virginia Sen. Jim Webb, former Rhode Island Gov. Lincoln Chafee, New York Gov. Andrew Cuomo and Virginia Sen. Mark Warner. Now let's take a look at the final group of possible candidates — frankly, the ones least likely to run or be taken seriously.
Jerry Brown: Current California governor, former mayor of Oakland, former California secretary of state, former state attorney general, previous governor, lost race for U.S. Senate, started and withdrew campaign for Senate second time.
Once known as Governor Moonbeam, has knack for reinventing himself; now fiscal conservative and water conservation zealot. Leader in renewable energy initiatives. Always provocative and entertaining.
National track record fairly lame; lost three times for president. Only once got enough delegates to reach Democratic National Convention.
Brian Schweitzer: Defines outer edge of Democratic orthodoxy. Former Montana Democratic governor and senator. Now mining executive, supporter of coal mining and oil drilling. Backs Keystone pipeline.
Third-generation rancher; would be first modern president to sport bolo tie. Hates Obamacare, prefers single-payer. Calls NSA revelations on phone taps and domestic spying "un-effing-believable."
Visited Iowa to blast Hillary Clinton — without naming her — for voting in Senate to go to war in Iraq.
Consultant on irrigation projects in Africa, Asia, Europe, South America. Spent several years working in Libya and Saudi Arabia; speaks Arabic.
Opposed assault weapons ban, signed Montana Firearms Freedom Act, exempts firearms made and kept in Montana from federal firearms regulations. Protects mostly non-military firearms, ammunition and accessories like silencers.
Bill de Blasio: Mayor of New York City. Chaired 2000 Senate campaign for Hillary Clinton in New York. Thanked her and husband Bill, who attended his mayoral inauguration.
Official bio says married to African-American writer who had lived as lesbian prior to meeting Bill.
Wants to raise taxes on wealthy to pay for citywide prekindergarten.
Opposed city's stop-and-frisk policing. Blamed by city's police union boss for murder of two NYPD officers. Began equipping officers with body cameras. Halted post-9/11 surveillance program that spied on Muslims in New York.
Has attacked both President Obama and Hillary Clinton for failing to deal with income inequality. Has campaigned in Iowa and elsewhere, running from left.
John Kerry: Assumes Hillary will drop out. Not gonna happen. Would have to leave dream job as secretary of state. Not gonna happen. Wife bankrolled comeback in last presidential try. Not gonna happen again. Will be 72 this fall. Had his military record dragged through mud by Swift Boat attack dogs — not eager for that to happen again.
Approval rating as secretary of state was 60 percent in Gallup poll in September 2013. Has been out of electoral politics for 10 years, hasn't tended to his donor base, has attended no fundraisers for Iowa state legislators.
Can't see man who has made official visits to Brazil, China, Colombia, Congo, Egypt, France, Kenya, India, Iran, Israel, Pakistan, Poland, Russia, Saudi Arabia, Somalia, Sri Lanka, the United Kingdom — 59 nations in all — working grill at New Hampshire weenie roast.
Dan Payne is a Democratic political analyst for WBUR and a contributor to The Boston Globe.