Commentary: How To Stand Out In A 20-Candidate Debate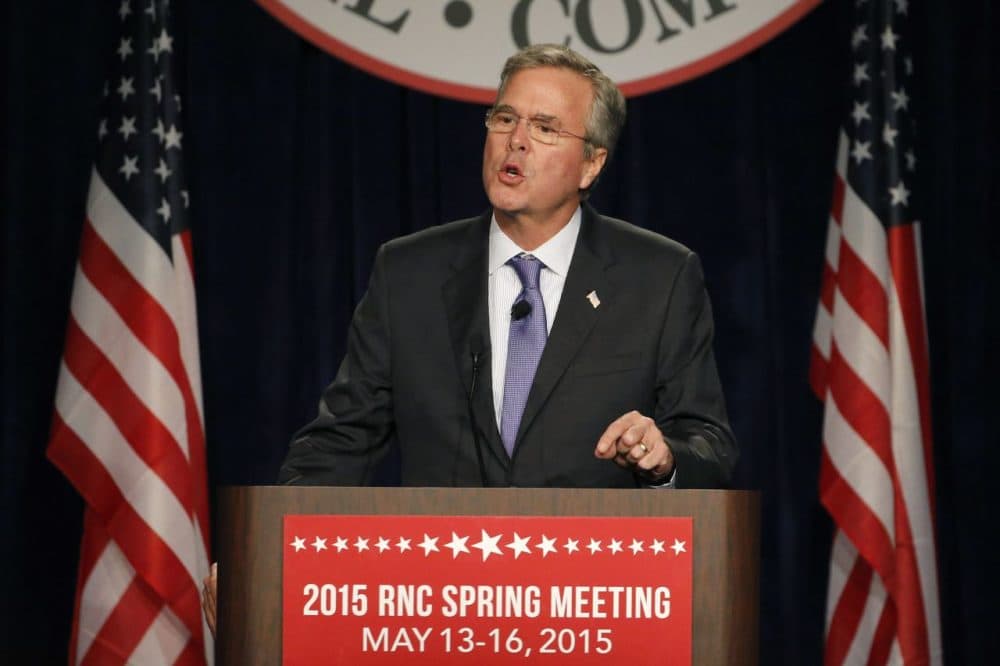 This article is more than 6 years old.
A series of GOP presidential debates will begin in August. So far, eleven are scheduled.
If all 20 prospective candidates show up, it might seem like Theatre of the Absurd.
In the spirit of absurdity, here are some ways candidates could stand out from the others:
Donald Trump changes his hair. If The Donald wants to garner half of all news coverage about the debate, he just needs to show up with a new hair statement.
Jeb Bush speaks only in Spanish. The front-runner (in fundraising if not polls) got into trouble with his answer about whether, in retrospect, he'd invade Iraq. And he's often criticized by conservatives for being too moderate. If he only spoke Spanish during the debate, most of his rivals wouldn't know what he was saying and thus couldn't argue with him.
Chris Christie eats sandwich while others talk. It was recently reported that the New Jersey governor spent $82,000 on concessions at NFL games. Christie did well in an interview with Jimmy Fallon on "The Tonight Show," joking about his weight… and, at the end, sharing a bowl of ice cream with the host. It's time to take his talent for self-deprecation to another level — distract attention from the other debaters by conspicuously enjoying a Sloppy Joe. It's a good way to relate to voters who watch a debate while having dinner.
Carly Fiorina attacks Bernie Sanders. The only woman in the GOP field, Fiorina has been relentless in criticizing Hillary Clinton. Some Republicans think she might be overdoing it. Imagine if she instead attacked Hillary's leading Democratic opponent, Vermont Sen. Bernie Sanders. "He says he's a democratic socialist. Well, I'm a democratic capitalist, so I halfway agree with him. But when he says he represents the people of Vermont, he starts to scare me."
Marco Rubio brings a six-pack of Dasani water. The Florida senator is still remembered for lunging for a bottle of water and taking a swig during his televised response to President Obama's State of the Union address. By showing that he is totally prepared to deal with dehydration during a debate, he could reassure viewers that he learns from experience.
Ted Cruz doesn't show up. The Texas senator is occasionally called demagogic, but if he doesn't participate in the debate he won't be called that in post-debate analysis. He'd get a lot of news coverage for being the only one absent. Plus, it would help reinforce his image for consistency because, after vociferously opposing the nomination of Loretta Lynch as attorney general, he was the only senator not to show up to vote on her confirmation.
Scott Walker wears flip-flops. In recent polls, the Wisconsin governor has declined in popularity, partly because he flip-flopped on issues like immigration. But if he wore flip-flops at the debate, when panelists asked him about his flip-flops he could act as if they were referring to his footwear. "Oh, these? I'm just into comfort."
Mike Huckabee plays his guitar. The former Arkansas governor could answer questions by singing his reply. When he was a talk show host on Fox, he often played his guitar with a band, so it's part of his appeal. He could say, "I'd like to dedicate this reply to Roger Ailes, head of Fox News and maybe my future employer again if this candidate gig doesn't work out." And then he'd sing to "the folks," as fellow Fox host Bill O'Reilly calls non-liberals.
Rick Perry gives 10-point answers. Despite wearing glasses now, the former Texas governor is still remembered for his "oops" moment in a 2012 debate when he said he'd eliminate three federal departments, but couldn't remember the third. To put that gaffe behind him, he should impress viewers by beginning every answer, "I'd like to make 10 points…" Since the debate format will only allow one-minute answers, he could only make two points before he's cut off by the moderator –- but then he'd shrug as if he were prepared to make an additional eight points.
Ben Carson tells Trump, "You're fired." The surgeon must be irked that Trump persists in competing with him for those who enjoy over-the-top rhetoric. A TV debate is the perfect time for Dr. Carson to give The Donald the ultimate put-down — firing him as a pretend candidate.
Rand Paul pulls out medical marijuana. Props are important on TV. If you're merely a talking head, with no additional visuals other than hand gestures, how can people take you seriously? As an ophthalmologist (please don't ask Rick Perry to spell that), Paul can explain his libertarian support of medical marijuana by saying it can be used in treating glaucoma and other health conditions. Then he can pass a joint down the row of candidates and make comments as they handle it: "Hey, Jeb, that isn't a free sample."
Todd Domke is a Republican political analyst for WBUR.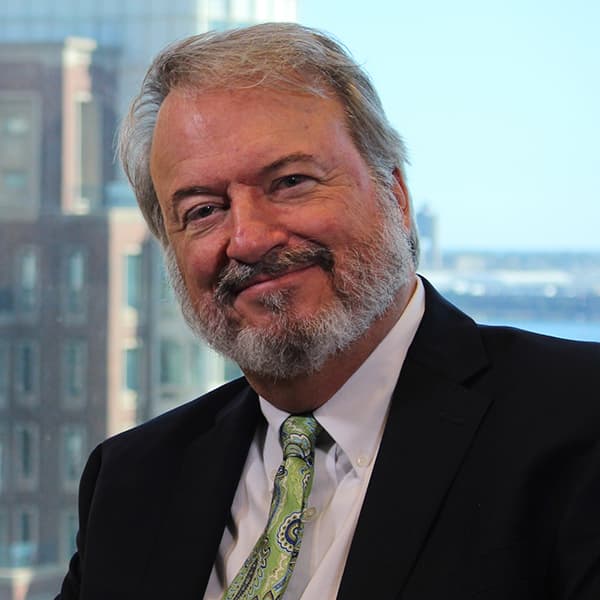 Todd Domke Republican Political Analyst
Todd Domke is a Republican political analyst for WBUR.