Tufts Students Keep Commencement Protests Muted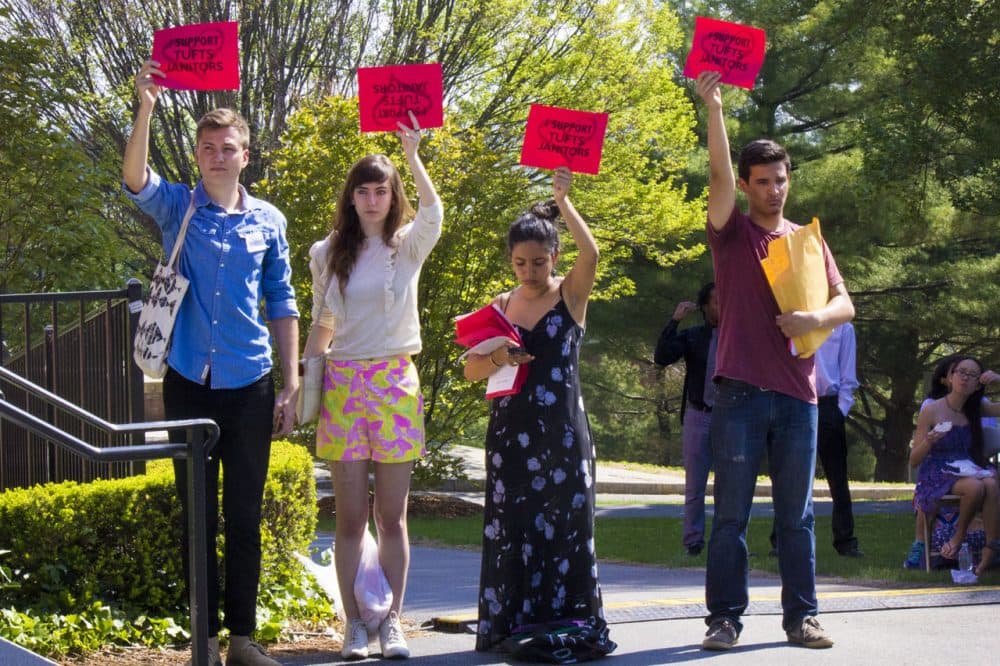 This article is more than 6 years old.
Protests on Sunday at Tufts University's commencement over plans to cut school cleaning staff were mostly muted — despite larger protests Saturday.
A day after more than 200 students marched through the Tufts campus, only four stood next to the commencement riser, holding signs reading "I support Tufts janitors." Some graduates wearing their cap and gowns joined by holding signs.
The protests are over the school's plan to cut its cleaning staff.
According to Tufts, the company with which the university contracts for janitorial services, DTZ, is cutting 20 or fewer positions at Tufts. The union representing the workers, SEIU Local 32BJ, says DTZ plans to cut 35 workers.
Tufts sophomore David Ferrándiz says his protesting group, Tufts Labor Coalition, wanted to walk a fine line about disrupting the ceremony.
"We know that we work in support of the janitors and other workers and we have their support, so that's what's important," he said. "So maybe alienating parents is worth it if we can advance the struggle of the janitors."
Tufts says the cuts are to save money that can be put toward academics.
Ferrándiz called for a phased restructuring.
"The impact cannot be absorbed by those who remain," he said. "That's why the union last Friday proposed a plan that if those cuts are to go through, that it go in a phased-in plan, that it go in a more responsible way of cutting."
Clarification: This post was updated to include the university's estimate of potential job cuts.
This article was originally published on May 17, 2015.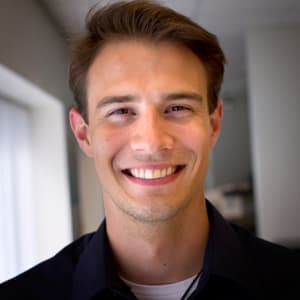 Jack Lepiarz Reporter and Anchor
Jack Lepiarz is a reporter and anchor at WBUR.