Forecast: A Chance Of Rain, Highs In Upper 60s
This article is more than 5 years old.
An area of showers and embedded thunderstorms is pushing east this morning and will bring some areas a bit of rain. This is not a widespread rain storm, and, while there will be spots which see more substantial rain, no one is going to get enough to make a dent in the drought.
The chance of rain is greatest this morning and early afternoon and then falls later this afternoon and evening. By the time we get post dinner time, the opportunity for rain goes to zero.
It's back to the dry and sunny weather the rest of the week and into the weekend. A cool flow of air from Canada will prevent it from being too warm, but the sun is so strong this time of year it will feel significantly warmer than the actual air temperature. If you are in the shade, you might notice just how cool it is, especially in the early morning and late afternoon or evening.
I don't see any significant rain over the weekend either. There might be a weather system bringing some showers by Memorial day but until then it's dry and sunny. Those of you with any outdoor activity will certainly be able to enjoy this unusually sunny May. Have a great day.
---
Tuesday: A few scattered showers and a passing thunderstorm. Warmer and more humid. Otherwise dry with clouds and highs in the upper 60s.
Wednesday: Mostly sunny with a high of 65 to 70.
Thursday: Mostly sunny with a high near 70.
Friday: Mostly sunny with a high in the lower 70s.
Saturday: Lots of sunshine. A cool start to the morning. Highs of 65 to 70.
You can follow David's weather updates on Twitter at @growingwisdom.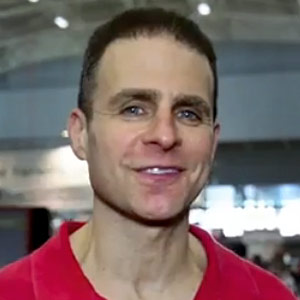 David Epstein Meteorologist
David Epstein is WBUR's meteorologist.