Non-Fatal Shootings Are Up In Boston This Year
This article is more than 5 years old.
As police continue to investigate a shooting in Dorchester Sunday that injured two people, including a 7-year-old boy, the latest crime data show such non-fatal shootings are up this year in Boston.
There have been 67 non-fatal shooting victims from Jan. 1 through Sunday (May 24), compared with 43 non-fatal shooting victims during the same period in 2014, according to data from the Boston Police Department.
That's as Boston homicides with guns are down so far this year. As of Sunday, there have been nine fatal shootings this year. Last year, after a January spike in homicides, there were 19 fatal shootings through May 24, according to the police statistics.
Seven of this year's non-fatal shooting incidents included multiple victims — like Sunday's shooting. There were two shootings in January that each had three victims.
Even when taking into account that seven shooting incidents included multiple victims, there is still a higher number of non-fatal shooting incidents this year compared with 2014.
The cause for the rise in shootings? Access to firearms, Boston police say.
"There's just a lot of guns out there," police spokesman Lt. Michael McCarthy said. "We took over 1,061 guns off the street last year, that was both through police work and through the gun buyback program. And this year, already over 240 guns were taken off the street and that's just indicative of what we're up against out there."
McCarthy said firearm violence is affecting every neighborhood and the department's strategy has been to get as many guns off the street as they can. The department also concentrates on "hot spots" — areas where shootings occur frequently.
"We identify hot spots and also people ... as far as not only the locations where crimes are happening, but the people that are responsible for driving those crimes," McCarthy said. "That Bowdoin-Geneva area has been identified as one of those areas that we've identified as a hot spot."
The Bowdoin-Geneva section of Dorchester is an area that has been plagued with violence over the years.
While non-fatal shootings are up this year, McCarthy said there has been an 11 percent reduction in violent crimes and a 23 percent reduction in Part 1 crimes (the most violent, most reported crimes such as robberies, murders and sexual assaults), compared with 2014.
Here is a map of non-fatal shootings in Boston this year: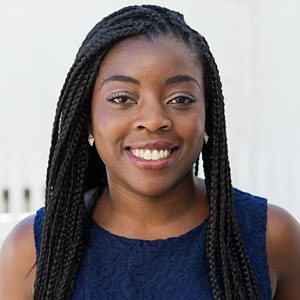 Zeninjor Enwemeka Reporter
Zeninjor Enwemeka is a reporter who covers business, tech and culture as part of WBUR's Bostonomix team, which focuses on the innovation economy.