Member Of Atlanta's 1996 Olympic Bid Team: 'You Can Do It In A Responsible Way'
05:00
Play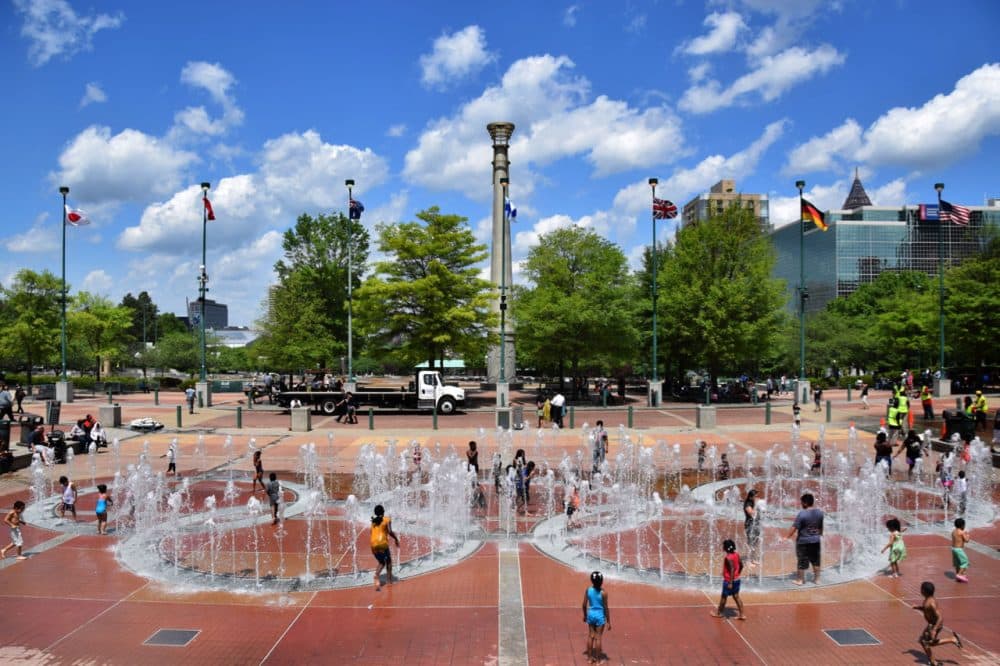 This article is more than 5 years old.
Charlie Battle was one of the original nine members of the bid committee that helped bring the 1996 Summer Olympics to Atlanta — the last time the Summer Games were held in an American city.
As local organizers, communities and institutions explore what the 2024 Summer Games might look like here in Boston, Battle joined WBUR's Morning Edition to discuss the legacy of the Atlanta Games. Listen to the full conversation above, and read highlights below.
More From This Series: 
---
Interview Highlights
On the legacy of the 1996 Atlanta Olympics
Well, I think there's several legacies. I think we were able to have some facilities that were built that have been very helpful in the growth and development of the city, the most noteworthy being Centennial Olympic Park. The Olympic Games kind of put Atlanta much more on the map internationally than it ever had been.
There were a lot of infrastructure projects and housing projects and things that came about as a result of us hosting the games. And I think the people, it gave a certain pride and unifying spirit to the people to pull together and host this great event.
On the return on the Olympic investment
I think the Olympics really gives a city an opportunity to do a lot of things in a shorter period of time because they've got the commitment, they've got the deadline, they've got to get it done. But I think one mistake people make is they assume if you're gonna spend money on the Olympics, if you didn't do the Olympics, you'd spend it on something else, and that's not the case.
It's like our Centennial Olympic Park. I mean we had never had a plan for that, and we were able to develop that as a great idea, so we were able to totally privately fund that. Now, if we hadn't done that, that doesn't mean that all those people that gave to it were going to give to something else. So I think it's, again, a question of coming up with a reasonable plan where you can really show to the people that you can host the games, by organizing them and doing a lot of things without any public money. But then you can also kind of enhance and leverage that into doing some things that probably need to be done, and maybe doing them more quickly.
On the cost of Atlanta's Olympics
Our total end cost was probably about $4 billion, maybe close to that. Our total operating budget and construction budget and everything was around $2 billion. All of our money was raised privately. The other money comes from a variety of sources, like I said. I mean you can have a bond issue that does things, there are security costs that generally the federal government will get involved in, there are a lot of different parameters to all of those things. ... So [public money] was probably around $2 billion, but from a variety of sources. It's just like if you host the Democratic Convention in Boston, it's going to cost the government money to do the security and all those kinds of things. I would imagine the Boston Marathon costs a fair amount of public money.
On whether the Olympics "will put Boston on the map"
I don't necessarily look at it as so much a tourist thing. I think that's there and when I talk about Atlanta, Atlanta was a huge convention center. I mean, we were — I would never say that we are as attractive a tourist destination as Boston is because we don't have that wonderful history and tradition but what it did was put us on the map economically, I think. I think it's more of a long-term identification or just really introducing people to the city. And I know Boston is probably — not probably, I know it is — a better-known city than Atlanta was when we started, although I don't think it's that well-known. It's not really as much of an international city as it might like to think.
On questions Bostonians and institutions in and around Boston should be considering as the bid moves forward
I think the main thing that you need to do that I think we did well and Los Angeles did well is you've got to really come up with a reasonable plan, with a feasible plan, with a plan that doesn't involve building a lot of, especially sports facilities and things like that that you really don't need. It's interesting to me because everybody now talks about, "the games cost too much" and they like to talk about Beijing and Sochi and all of these things, or even London, but those people, it was a little bit of an ego trip — even going back to Athens. And so they wanted to build a lot of these monuments that they didn't need. And I think if you talk to anybody in Atlanta now and most all the people in Los Angeles, or even Salt Lake for the Winter Games, they are still positive and excited about hosting the Olympic Games because they know that you can do it in a responsible way. But I certainly understand that the citizens and the institutions want to make sure that they are being reasonable and analyzing all of these things and trying to make sure that they don't leave a legacy of a lot of white elephants that they don't need.
This segment aired on June 8, 2015.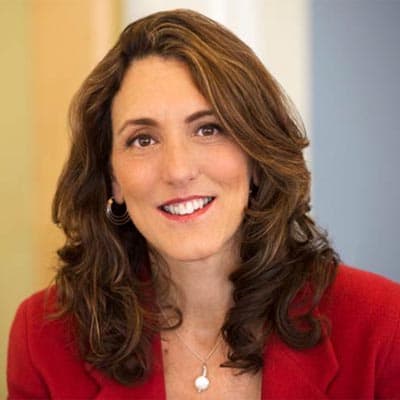 Deborah Becker Host/Reporter
Deborah Becker is a senior correspondent and host at WBUR. Her reporting focuses on mental health, criminal justice and education.