Members Of Gaming Commission Say Crosby Was Not Involved With Wynn License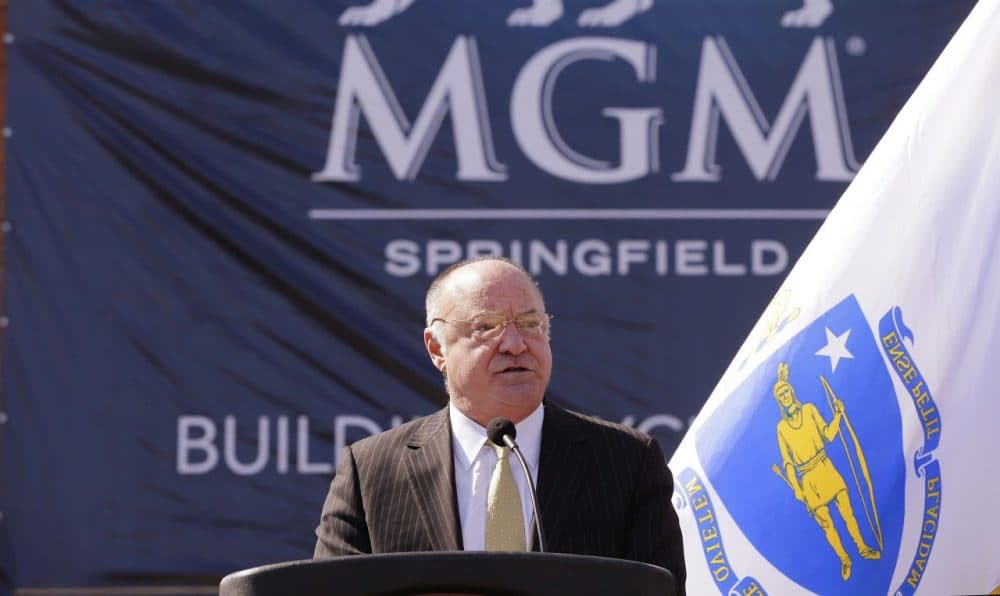 This article is more than 5 years old.
Massachusetts gambling officials are standing by their leader, as the state Ethics Commission investigates a possible conflict of interest in the awarding of a lucrative casino license to Wynn Resorts.
The casino is set to be built on land in Everett that is partly owned by a long-time friend of state Gaming Commission Chair Stephen Crosby.
Two commission members say they never spoke to Crosby about the Boston-area casino license after he recused himself from the process, and Crosby maintains he did nothing wrong.
"I have followed all of the ethics regulations. I've frequently asked the Ethics Commission for advice. I've followed that advice," Crosby said after a Gaming Commission meeting Thursday. "The Ethics Commission has written me a letter prior to this, saying I'm doing all the things I should be doing."
The Boston Globe has reported the state Ethics Commission received a sworn statement alleging Crosby participated in the process despite the recusal.
The city of Boston is currently suing the commission, saying it violated state law and its own rules to ensure Wynn got the license.
With reporting by The Associated Press