After Charleston Killings, Boston Police Offer Local Churches More Security This Weekend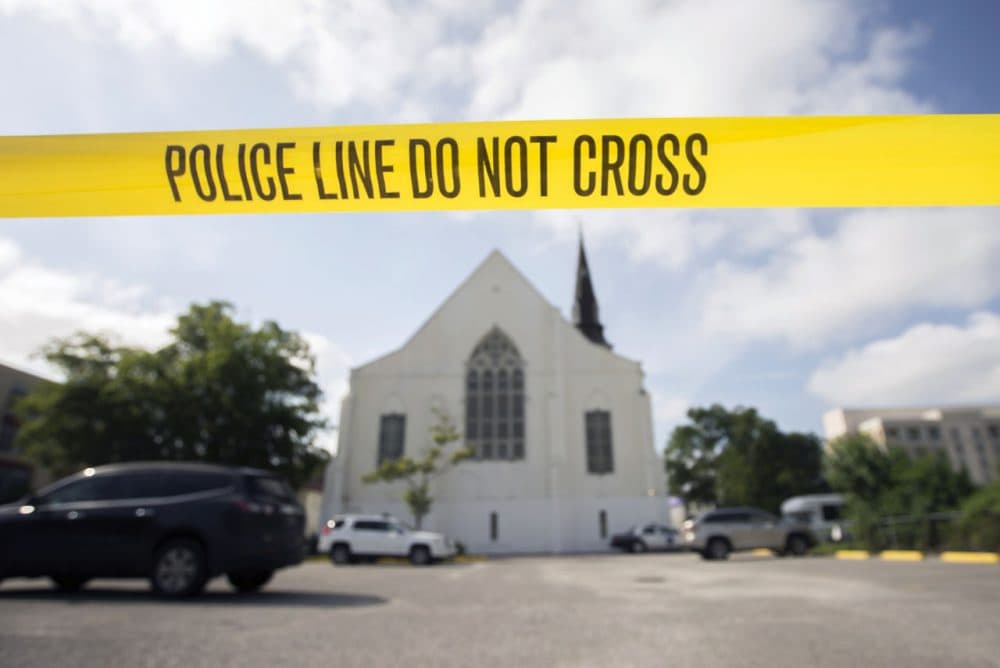 This article is more than 5 years old.
Boston Police Commissioner Williams Evans is offering local churches additional security after this week's killing of nine people at a historically black church in Charleston, South Carolina.
Evans made personal calls to several Boston pastors, offering to conduct more patrols and station officers at services upon request, according to Boston police spokeswoman Rachel McGuire.
The Rev. Gregory Groover, of the Charles Street African Methodist Episcopal Church in Roxbury, said he wasn't sure exactly what extra protections the church would receive, but that he accepted Evans' offer to help his parishioners feel safer this weekend.
"There's a lot of brokenness," he said. "People are still in shock. They need at least an awareness of being secure and safe. So if we can just make it through this weekend, that would be very helpful and go a long way."
Authorities are investigating the shooting as a possible hate crime.
The suspect, Dylann Roof, 21, is being held on a $1 million bond for a weapons charge. During his hearing Friday, a judge said he did not have the authority to set bail on the nine counts of murder Roof faces.