As Summer Begins, State Hiring Fills Lifeguard Shortage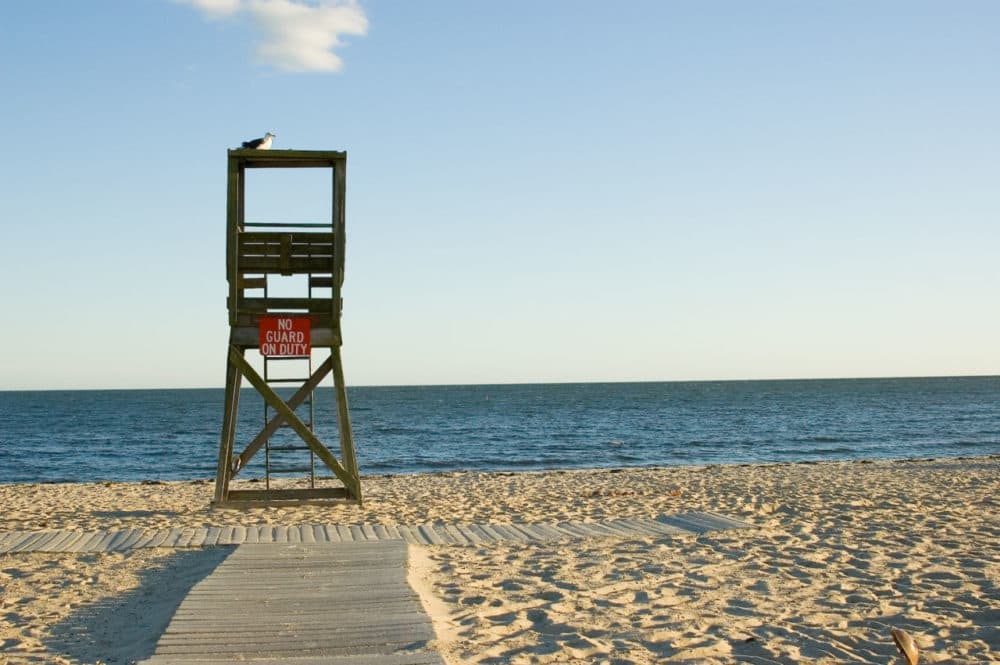 This article is more than 5 years old.
About a week ago, the Massachusetts Department of Conservation and Recreation was desperately seeking lifeguards to fill 275 vacant positions — which, if left unfilled, threatened to prevent some state-run pools from opening.
But now, after a late push, the department has hired enough lifeguards to open and guard all of its pools and beaches starting Saturday, according to DCR Deputy Commissioner of Operations Matthew Sisk.
Sisk said the number of vacant positions is now down from the earlier figure of 275 — which The Boston Globe first reported -- to 125 current vacancies. (There are 675 positions total.) Sisk added he expects dozens of people will also be newly certified within the coming weeks.
All of the DCR's public pools will be guarded for the duration of the summer. However, during some hours and along sandy stretches of several DCR-run beaches, people will need to swim at their own risk.
Sisk says that's nothing new, though.
"Swim at your own risk has always been the case [at some beaches]," he said. "Everything that was open and guarded last year will be done the same this year."
But an issue with not meeting that 675 figure -- the maximum number of lifeguards the state plans to hire — is that lifeguards at certain beaches may be forced to work overtime and may not be able to take as many vacation days this summer, Sisk said. The state, he says, would prefer a fuller roster for both financial and employee-centric reasons.
Popular Cape beach towns are also feeling the stress of scrambling to hire Massachusetts Bay-watchers, The Cape Cod Times reported this week.
The report suggests that a rigorous certification process that includes 26 hours of training (that costs hundreds of dollars) and a difficult examination may contribute to the shrinking pool of lifeguards.
Sisk added that "between the recovering economy and youths today not wanting to be away from a cellphone for five hours," recruiting summer lifeguards has been tough in Massachusetts. "Seriously, people being away from a smartphone for five hours is a complaint we [hear a lot]."
Despite such challenges, Sisk remains optimistic the DCR will "get close" to hiring a full roster of lifeguards this summer.
"It's $13.26 an hour — it's good pay!" he said, adding that the DCR's lifeguards are typically passionate about swimming, often coming from aquatic programs or their schools' swim teams.
The DCR is offering free lifeguard and CPR training for anyone looking to become a DCR lifeguard, according to its website. For a list of training dates, which begin on Monday, June 29, see a DCR statement here.