With Revised Bid, Boston 2024 Meets With USOC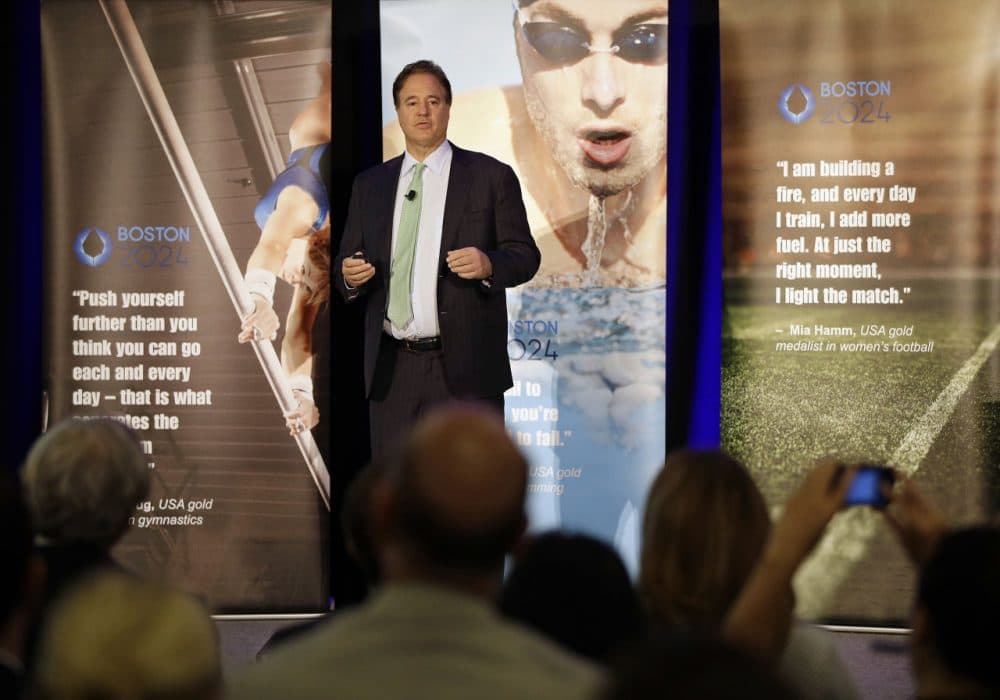 This article is more than 7 years old.
One day after releasing new details on their plan for the 2024 Summer Olympics, leaders of the organizing group Boston 2024 were in California Tuesday to update the U.S. Olympic Committee.
Chair Steve Pagliuca, CEO Rich Davey and other Boston 2024 members presented their "bid 2.0" to the USOC board Tuesday afternoon in Redwood City.
USOC CEO Scott Blackmun said in a press conference after the meeting that the new bid stays true to the vision of a compact games and that he was impressed with how hard Boston 2024 has been working.
"It's a plan that we think still very much resonates with the vision that persuaded our board to pick Boston," Blackmun said.
Blackmun added that the USOC board will be closely monitoring "how the community is reacting to the 2.0 version of the plan." He noted that public support is a weakness of the bid that the USOC wants to turn into a strength, "if we can."
That meager public support has some critics calling for withdrawing the bid.
Boston Mayor Marty Walsh was in California Monday night to meet with members of Boston 2024 ahead of their meeting with the USOC. He flew back to Colorado, where he's attending the Aspen Ideas Festival, early Tuesday morning.
This was a regular board meeting for the national Olympic committee, but it comes at a critical time, with a September deadline looming for submitting an American bid on the international stage.
Correction: An earlier version of this post said Walsh would join Boston 2024 leaders in meeting USOC officials on Tuesday. We regret the error.
This article was originally published on June 30, 2015.