New Hampshire's Ban On Drivers' Use Of Handheld Cellphones Goes Into Effect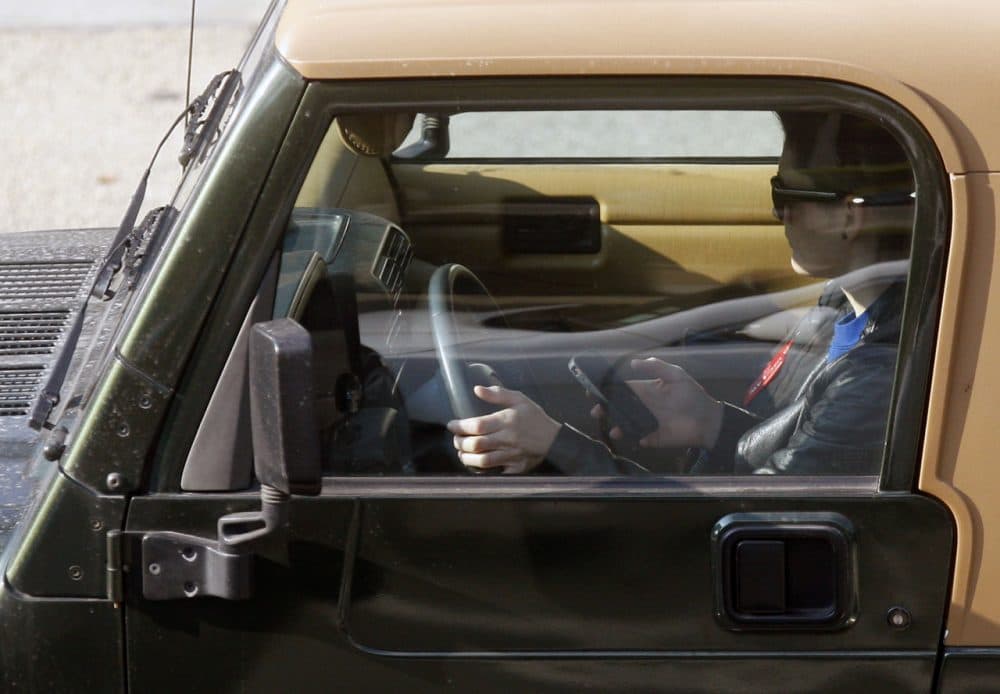 This article is more than 5 years old.
New Hampshire is now the 15th state to bar drivers from using handheld cellphones while driving.
The new law, in effect as of Wednesday, applies to all handheld devices, including GPS units, tablets and laptops.
State Police Sgt. Steve Callinan says the state has been preparing the public and officers for the new law.
"The troopers have been informed weeks in advance," Callinan said. "We have put out emails and educated our shifts on the new statute that is out there so they are able to enforce this if it does happen in their presence."
Violators face a $100 fine for the first offense, $250 for a second offense and $500 for subsequent offenses within a 24-month period.
Bluetooth or other hands-free electronic devices will be allowed.
Police say in the last four years, distraction was the cause of 124 crashes on New Hampshire's roads.
With reporting by The Associated Press and the WBUR newsroom