USOC, Local Organizers Drop Bid To Bring 2024 Olympics To Boston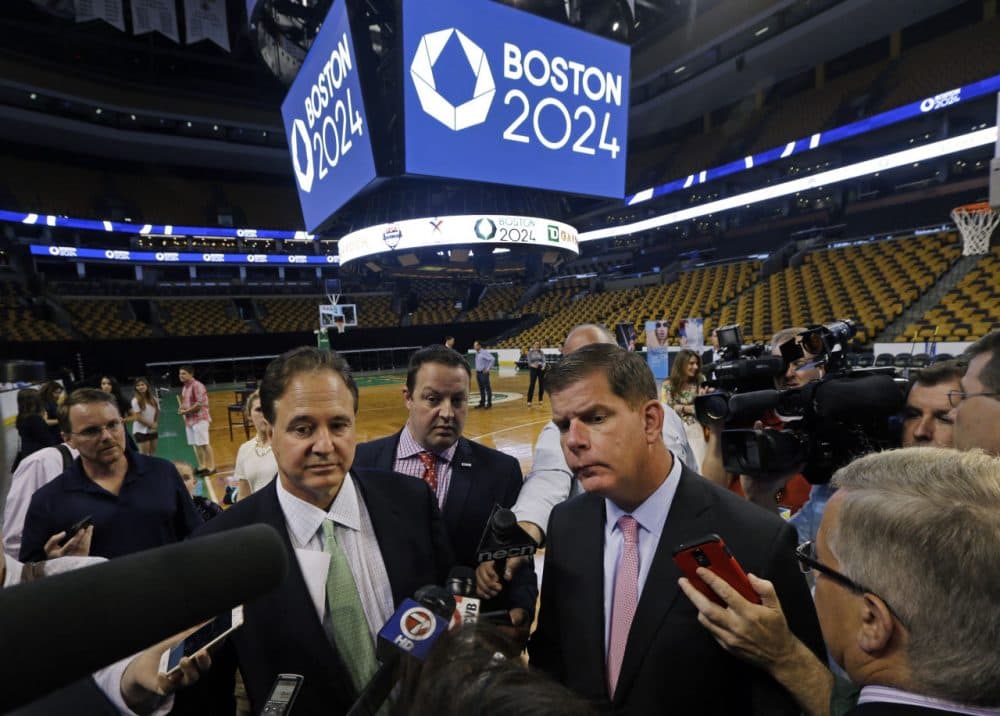 This article is more than 6 years old.
Boston's bid to host the 2024 Summer Olympics is over.
After months of robust debate about whether hosting the games would be good for the city, local organizing group Boston 2024 and the U.S. Olympic Committee have decided to drop the effort, according to a joint statement released Monday.
"The USOC does not think that the level of support enjoyed by Boston's bid would allow it to prevail over great bids from Paris, Rome, Hamburg, Budapest or Toronto," USOC CEO Scott Blackmun said in the statement.
Blackmun went on to say that Boston 2024 believed it could, with more time, generate more public support, but that the USOC was running out of time to to consider a bid from another city.
Boston 2024 expressed disappointment about the move, but said it felt the work behind the bid could still help Boston.
"Although we had hoped for a different outcome, we know that Boston will still benefit from the bidding process," Boston 2024 Chair Steve Pagliuca said in the statement. "Ours is a world-class city, but we face challenges when it comes to the cost of housing, our aging infrastructure, and the need to help all Bostonians find good jobs. We believe that our planning for the Games, including the vision for Widett Circle and Columbia Point, has already benefitted Boston."
The news came hours after a morning press conference during which Boston Mayor Marty Walsh, who had been an enthusiastic supporter of the bid, said he would not be rushed into signing a host city contract with the USOC without more assurances that taxpayers wouldn't be held responsible for potential cost overruns.
In a statement later Monday, after reports emerged that the bid was being dropped, Walsh said he "strongly believes" that bringing the games to Boston would have brought "long-term benefits" to the city, but that "no benefit is so great that it is worth handing over the financial future of our City and our citizens were rightly hesitant to be supportive as a result."
Boston's bid has been plagued from the beginning by a string of controversies, an active opposition and meager public support. WBUR's latest poll numbers put support around 40 percent.
During a press conference with legislative leaders Monday, Baker praised Boston 2024 and Pagliuca for the work they put into the bid.
"I think we all agree [the bid] contains a lot of really useful information that we will incorporate into some of our economic development and transportation planning activities with the city and with others," he said.
On Friday, reports had emerged that the USOC was pressing Baker to endorse the bid. At the time, the governor reiterated he would not take a stance until seeing the results of a state-commissioned report on the potential impacts of the game, due out in August.
Baker said Monday he would still make the report public once it was complete, and that he wasn't questioning the USOC's decision not to wait for its release.
"They have a process they need to pursue and a set of decisions that they need to make. Based on what I saw in the statement, one of their concerns was sort of the robust, but fairly typical for us, public debate that was going on with respect to the Olympics," Baker said.
The opposition group No Boston Olympics released a statement saying the decision to drop the bid allows the city to move forward "on our own terms, not the terms of the USOC or the IOC."
Rumors had swirled in recent days that the USOC was ready to drop Boston's bid so it could try and put one together from another U.S. city — likely Los Angeles — before a Sept. 15 International Olympic Committee deadline.
The Associated Press reports that LA Mayor Eric Garcetti says he has not yet spoken with the USOC, but was willing to talk.
This article was originally published on July 27, 2015.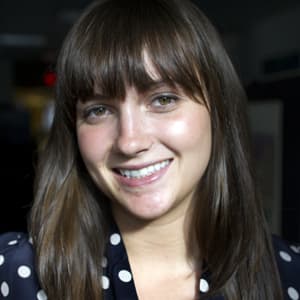 Abby Elizabeth Conway Digital Producer/Editor
Abby Elizabeth Conway was formerly a digital producer and editor at WBUR.