Forecast: Low Risk Of Tropical Showers; Highs In 80s
This article is more than 5 years old.
The humidity goes on.
A tropical air mass remains in place this morning after a warm and sticky overnight. There are areas of fog and low clouds in areas, especially along the coast, but this will dissipate by the middle of the morning.
Some areas saw the torrential rain on Monday. Across southern Rhode Island, more than 5 inches of rain fell during the morning and early afternoon causing flooded roadways. These areas of heavy rain were certainly the exception and most of you enjoyed a partly sunny, typical July day.
Again today, I have left showers in the forecast. Those of you who happen to get the showers could see significant amounts of rainfall. However, as has been the case since the weekend, most areas remain dry.
The piece of energy which will help lift the air today and possibly bring the showers and thunderstorms will be a bit closer to eastern Massachusetts. The means areas east of Route 495 have a higher risk of showers and thunderstorms, but the chances you don't see anything is still higher than getting wet.
Temperatures will be warm today, reaching well into the 80s. However, I don't think we will see 90-degree weather today, you'll have to wait until Wednesday for that.
The chance of showers diminishes almost completely on Wednesday, although once again, any time you have a hot and humid air mass over the region in July it doesn't take much to pop off a quick shower or storm. I would say the best beach weather this week occurs after today, as the chance of rain is taken out of the forecast.
---
Today: Sunshine and clouds after any early fog dissipates. A risk of a tropical showers or thunderstorm especially this afternoon, but most areas remain rain-free. Highs in the 80s.
Tonight: Warm and muggy with any storms ending early. Lows 64-69.
Wednesday: Mainly sunny, hot and humid. Highs near 90, cooler Cape Cod and some beaches.
Thursday: Generally sunny and hot. A pop-up storm in isolated areas. Highs near 90.
Friday: Sunny, and less humid. Highs in the upper 80s.
Saturday: Sunny, with a high 85-89.
You can follow David's weather updates on Twitter at @growingwisdom.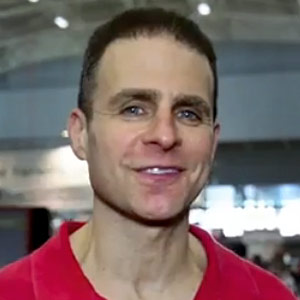 David Epstein Meteorologist
David Epstein is WBUR's meteorologist.