Severe Thunderstorms Roll Across Mass.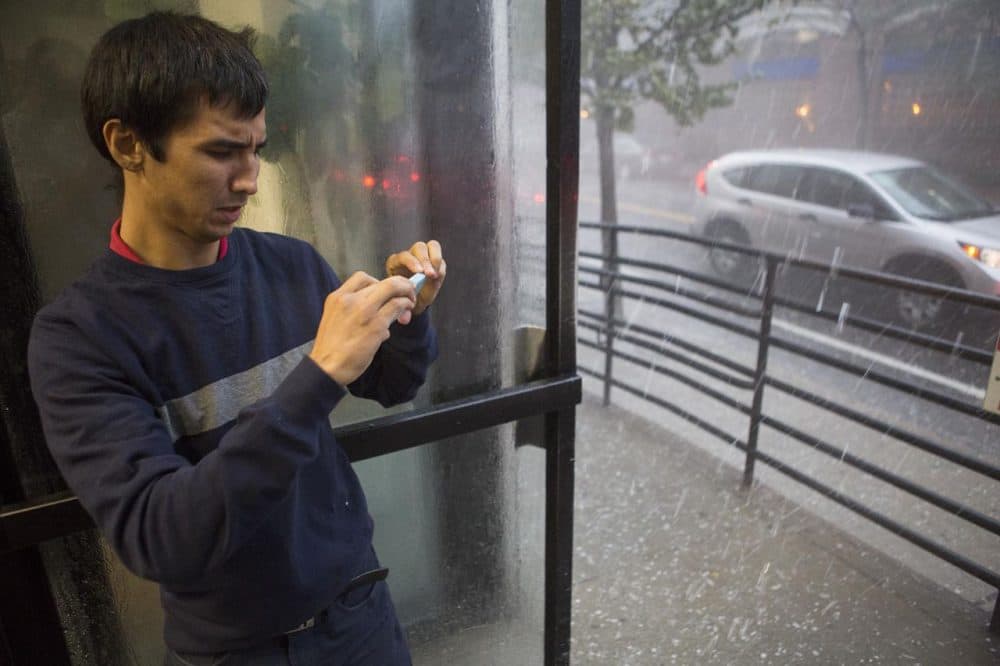 This article is more than 5 years old.
Powerful thunderstorms moved across the state Tuesday, bringing high winds, heavy rain and large hail to many areas.
The National Weather Service reported one storm that moved across central Massachusetts and then Boston Tuesday afternoon produced golf ball-sized hail and 60 to 70 MPH winds.
There were several reports of downed trees in various locations, according to NWS, and nearly 30,000 customers were without power across the state at the height of the storms.
An earlier series of storms knocked out power in parts of the South Shore and Cape Cod, while afternoon storms in northeastern Massachusetts — that included tornado warnings — resulted in additional outages.
The state's Emergency Management Agency said late Tuesday afternoon that there were no confirmed reports of tornadoes touching down and that the agency had not received any reports of significant structural damage or injuries.
A severe thunderstorm was in effect until 8 p.m. Tuesday for counties across the state, according to the National Weather Service.
Rhode Island was also hit hard by storms Tuesday morning. The Associated Press reported as many as 150,000 in that state were without power at the height of the storms.
This article was originally published on August 04, 2015.