Commentary: Advice To The Donald On His First Debate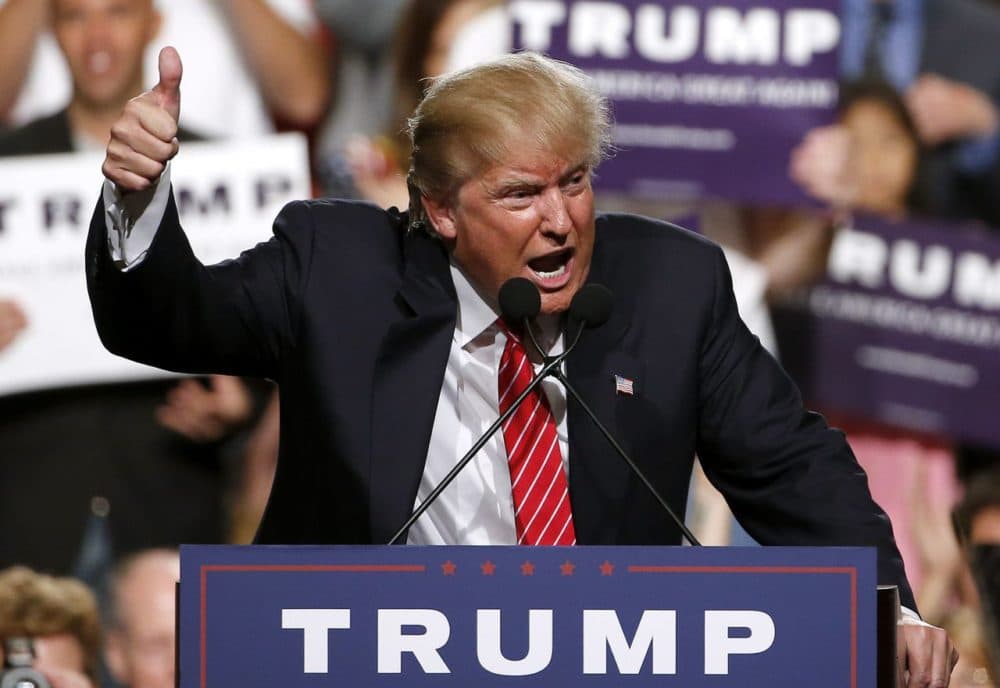 This article is more than 4 years old.
To: His Highness Donald Trump
From: A lowly, unworthy campaign adviser
Re: Your chance to defeat every one of the losers on stage with you
---
You say you're not going to do debate prep. Stick with that. Practicing your answers or rejoinders is so not you. Let it fly! The first thing that pops into your head is what got you where you are now: the leader in polls in Iowa, New Hampshire and nationally.
Attack only if you are attacked and make your counter-punch sweeping, like, "What you are saying is so wrong I won't even try to correct you, you loser, because you are stupid and hate America!" That answer tested well in our focus groups.
If you get a question from Fox News (or any loser) that's a gotcha, refuse to answer it. Say what's on your mind. If you don't know the answer, like how many American troops are stationed on the Korean Peninsula, declare "What is this, Jeopardy? I'm going to have generals who can answer those questions."
Greece financial problems? "Greek men sit around all day and drink wine and then they dance — with other men! I've seen 'Zorba the Greek!' I know how their economy works. It doesn't!"
Climate change? "I like that it's getting warmer. Right now, I've got hotels and property in Florida! I'd like to own oceanfront places in northern states like New Hampshire and people in that state obviously love me, because polls say I'm winning there."
Police abuse? "Young black men and women are getting killed or beaten by police because they looked suspicious. My advice: Don't look suspicious! Act white, and you'll be alright! Hey, that's a rhyme! Black people like rhymes. I'm going to win black voters, they know I'll be good for the black man. And I can rap!"
Oh, and if you get bored, and these losers would bore their mothers, walk over to Chris Christie, take a sandwich out of your pocket, and hand it to him. The crowd and TV viewers will love it.
Above all, just be The Donald!
Dan Payne is a Democratic political analyst for WBUR and a regular contributor to the Boston Globe.