Even Without Warren Buffett, IUDs Have Some Upside
This article is more than 5 years old.
Don't miss this fantastic bit of reporting by Bloomberg's Karen Weise that uncovered the juicy news that through a charitable foundation, Warren Buffett "has become the most influential supporter of research on IUDs."
It turns out the Buffett-funded foundation paid for myriad studies of the once-shunned type of contraception that is now undergoing a renaissance of sorts. (Shunned, of course, due to the infamous Dalkon Shield, a type of intrauterine device eventually linked to complications, including infertility, infections, even death.)
Here & Now covered the story this week and posted these details:
First, an anonymous donor funded a multi-year study in St. Louis, finding that when given the choice, 75 percent of women chose IUDs or IUDs and hormonal implants. Further, the study revealed that IUDs had over a 99 percent effectiveness rate — in addition to being extremely safe. That study was written up in 50 medical journals, and was also used to promote extensive initiatives in Colorado and Iowa, where an anonymous donor funded low cost IUDs, as well as training programs for medical professionals on IUD use and counseling. In Colorado, the results showed the teen birth rate dropping by 40 percent. Finally, with the evidence of the IUD's safety and effectiveness indisputable, the anonymous donor funded the development of a new, low-cost IUD known as Liletta.

Well, it turns out that the anonymous donor, in every case, was the Susan Thompson Buffett Foundation — a philanthropic organization funded by its founder billionaire Warren Buffett.
OK, so Buffett has long been a supporter of expanding access to contraception. Does that mean the IUD should not be given a second look? We've written a fair amount on this topic: Carey wrote about her own IUD here, and also offered a thoughtful, news-you-can-use post, "10 Reasons To Get An IUD, And 5 Downsides."
Here's her list:
7. Though IUDs work long-term, their birth control effect is reversible: once they're out, it ends.
8. They're private: As this fact sheet points out, an IUD cannot be seen or felt.
9. Recent research suggests IUDs are safe enough to be implanted at what I'd call a "never again" moment, right after a birth or an abortion.
10. Other countries have much higher rates than America does, with good success, while we have a shocking accidental pregnancy rate of nearly 50%.
Some downsides:
1. IUDs don't protect against sexually transmitted infections. A reader who's happy with her own IUD points out: "An IUD is an effective form of birth control NOT a way to practice safe sex."
2. Though current IUDs have caused nothing like the 1970s fiasco of the dangerous Dalkon Shield, complications still do arise. As Judy Norsigian of Our Bodies, Ourselves noted: ""Like every method, it has its downsides. There's a remote risk of embedding and perforation, but it's small. And some women have a lot of pain, others don't. Some women expel the IUD, others don't."
Two IUDs are in use these days: The copper Paragard and the hormone-emitting Mirena. Each has some minuses:
3. The copper Paragard can lead to heavier periods.
4. The Mirena makes periods diminish or disappear, which some women don't like.
5. Also, though their levels are very low, the hormones that the Mirena emits can affect some women. A friend of mine just had her Mirena pulled because of nasty, depressive symptoms. It's a well-trodden path for women to replace the hormonal Mirena with the copper Paragard.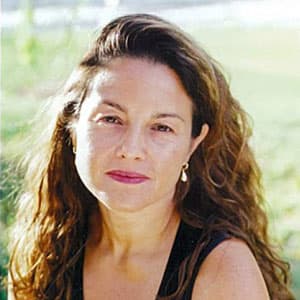 Rachel Zimmerman Health Reporter
Rachel Zimmerman previously reported on health and the intersection of health and business for Bostonomix.