Art House Theater And Film Festival Brass To Hug It Out At The Coolidge This Week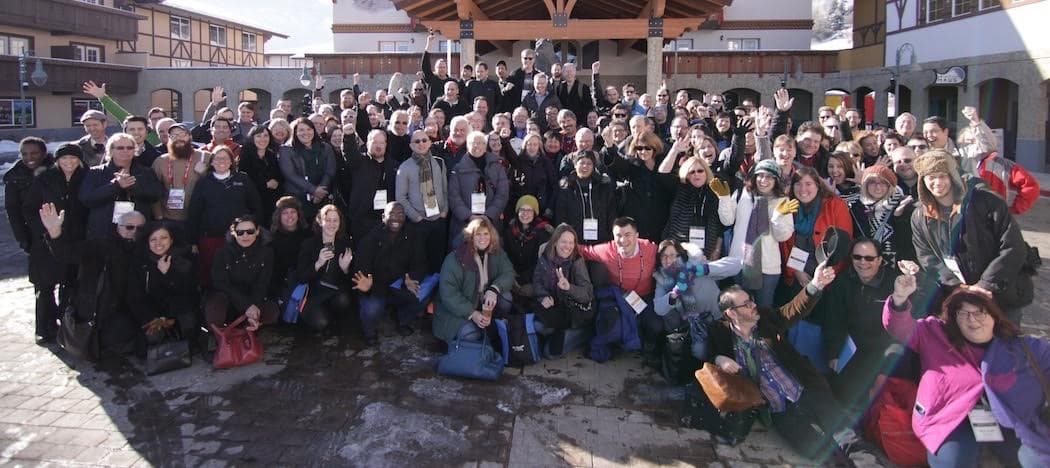 This article is more than 5 years old.
As pressure mounts to engage film audiences, independent film exhibitors throughout the United States are rallying to find shared solutions. And the Coolidge Corner Theatre, which persevered through multiple waves of near-ruin in the '70s and '80s (one culminated in a block-long human hug of the building), is leading the local charge.
This week the Coolidge will host more than 120 leaders from art house theaters and film festivals throughout the state and beyond, a first for New England. Held Wednesday and Thursday, Aug. 12-13, it's the regional conference of a national collective of art house theaters called Art House Convergence, which has been convening annually before the Sundance Film Festival since 2006. The Coolidge is one of the original members.
In Art House Convergence's early days about 25 people would gather to discuss common issues such as historic preservation or theater management, says founding director Russ Collins, also veteran director of the Michigan Theater in Ann Arbor. Fast forward to January 2015 and 500 people attended.
"Our mission is to increase the quantity and quality of art houses in the United States," says Collins. He appreciates the surge of interest yet explains: "We want to be patient, persistent, and to provide the opportunity to support [the field] appropriately." To that end, Art House Convergence has added regional meetings to broaden its reach.
One notable area of growth is among film festival leadership. Brian Tamm and Nancy Campbell, who respectively head up the executive function and program of the Independent Film Festival Boston (IFFBoston), attended this year's Art House Convergence because of its track designed for festival staff by another national group, this time of film festivals, called IFP Festival Forum.
Festival Forum (currently a project of Independent Film Project; this fall it will become an independent nonprofit called Film Festival Alliance) joined forces with Art House Convergence and began programming at the annual gathering in 2014. This week marks the first time the entities will partner for a regional conference.
Collaborating with Festival Forum makes a lot of sense to Collins, who explains, "There's karmic overlap and practical overlap, in terms of most festivals are housed in art house venues."
While Coolidge director of development and marketing Beth Gilligan has been working with Collins and Art House Convergence managing director Barbara Twist on the theater side (site visits to four venues, sessions on projection technology and customer service, for example), Tamm has been working with Jody Arlington, the acting director of Festival Forum, to recruit area festivals. Tamm expects about 20 people from nearly a dozen festivals to attend and says he is eager for smaller festivals to have a voice at the national level.
Arlington, who keeps her eye on national trends, says that the concerns of independent film exhibitors tend to fall into three buckets: fundraising; enhancing profile within the field and amongst different target audiences; and attracting younger audiences. "It's not just a problem for theaters. Everyone wants to have that diversity because younger audiences attract sponsors," she says.
"What we've discovered is that so many festivals are oriented toward filmmakers or audiences, there's not a lot of opportunities for professional development to create or strive for best practices or have access to research findings about the industry," she says.
Tamm underscores the importance of data, which has always been elusive for a field that typically operates independently and in isolation of its peers. Art House Convergence started polling members and producing reports about audiences and theater operations in 2012. Hard facts, especially about a region, may help "move the needle with distributors or sponsors," says Tamm. Indeed, other companies related to film exhibition such as cinema advertising or mobile ticketing apps will also be on hand this week.
"There's a lot of ways this could go," says Tamm. "What Camden [International Film Festival] wants out of this or what New Hampshire [Film Festival] wants out of this are open questions right now." He says he's coming to the event with an open mind. "I don't see this as a one-off thing. To me, it's the beginning of a thing."
Erin Trahan writes regularly about movies for The ARTery and is the editor of The Independent.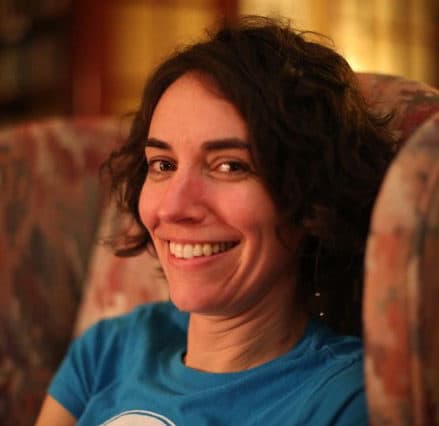 Erin Trahan Film Writer
Erin Trahan writes about film for The ARTery.