Miley, Red Sox End Royals' 5-Game Winning Streak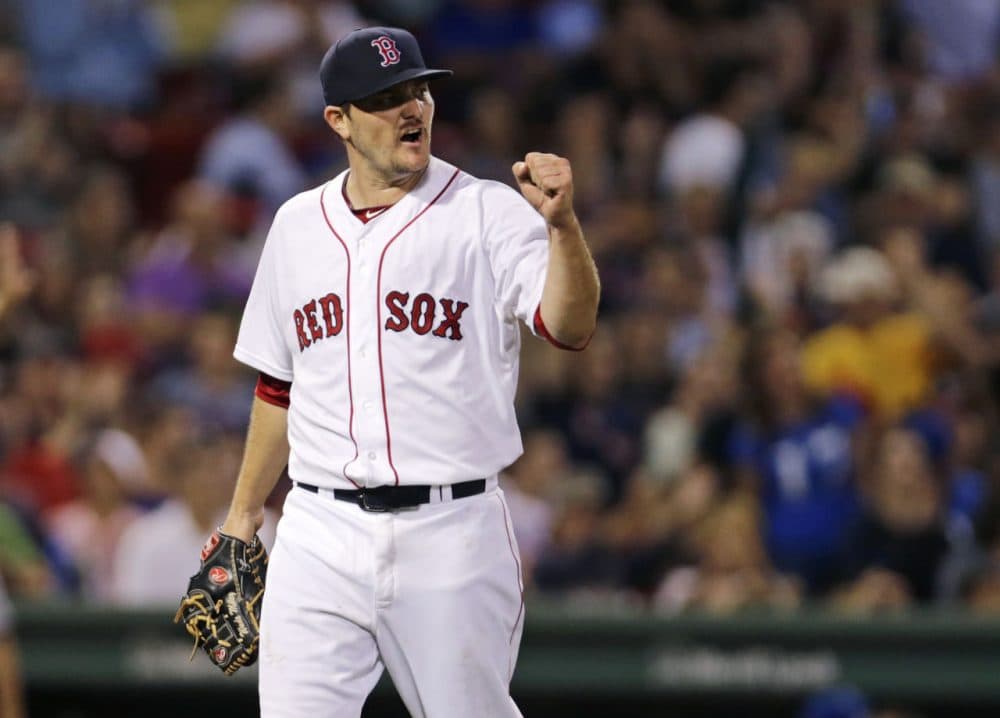 This article is more than 5 years old.
Travis Shaw and Jackie Bradley Jr. are making the most of their late-season tryout.
Shaw had a pair of hits and Bradley laced an RBI triple to right on Thursday night to help the Boston Red Sox beat Kansas City 4-1 and end the Royals' five-game winning streak.
Bradley's last nine hits have been for extra bases.
"This is a wave that every player wants to get on, and we're enjoying it," said bench coach Torey Lovullo, who is filling in for manager John Farrell while he undergoes treatment for lymphoma.
Ryan Hanigan drove in two runs and scored another on Bradley's triple. Wade Miley (10-9) allowed one run in 7 1-3 innings as the Red Sox improved to 5-2 under Lovullo.
Mookie Betts and Xander Bogaerts also had two hits apiece for Boston.
For Shaw, it was the fifth multihit game in a week. Shaw is batting .434 since his Aug. 1 call-up, and Bradley is hitting .409 since Aug. 6.
"He's a special player," said Bradley, who was the higher-rated prospect but who struggled early in the majors and was hitting just .102 on Aug. 5. "I know what he's capable of. He knows what he's capable of. I'm glad he's getting to show it on this stage."
Miley allowed one run on six hits while striking out six. Junichi Tazawa pitched the ninth for his second save.
Salvador Perez had two of the Royals' six hits. The AL Central leaders had won 10 of their last 12 to open a 14 1-2 game lead in the AL Central.
"We know what we have to do: We have to go out there and continue to play good baseball," third baseman Mike Moustakas said. "We don't ever take any days off."
Danny Duffy (6-6) gave up four runs on seven hits and two walks, striking out three in five innings.
Duffy loaded the bases in the first before walking Shaw to score a run. The Red Sox made it 4-0 in the third when Hanigan singled with runners on second and third, then scored on Bradley's triple.
MEET THE NEW BOSS
The Red Sox have won three in a row - and both of their games since former Tigers boss Dave Dombrowski was hired as president of baseball operations on Tuesday. General manager Ben Cherington declined to stick around in a lesser role.
"I come here every day trying to prove I belong," said Shaw, who was a lifetime .261 hitter in the minors and is now batting .382 with Boston. "Especially with the new boss."
JBJ
Bradley has hit safely in 12 of the last 14 games - including a five-hit, five-run, two-homer, seven-RBI game against Seattle on Saturday.
TRAINER'S ROOM
2B Dustin Pedroia could return from a nagging hamstring injury in early September. Lovullo said Pedroia had another MRI on the right hamstring and still needs to regain some strength before he's ready to return to the lineup.
UP NEXT
LHP Henry Owens (1-1) makes his fourth career start.