Maine Gov. LePage Again Mulls U.S. Senate Run He Once Called A Joke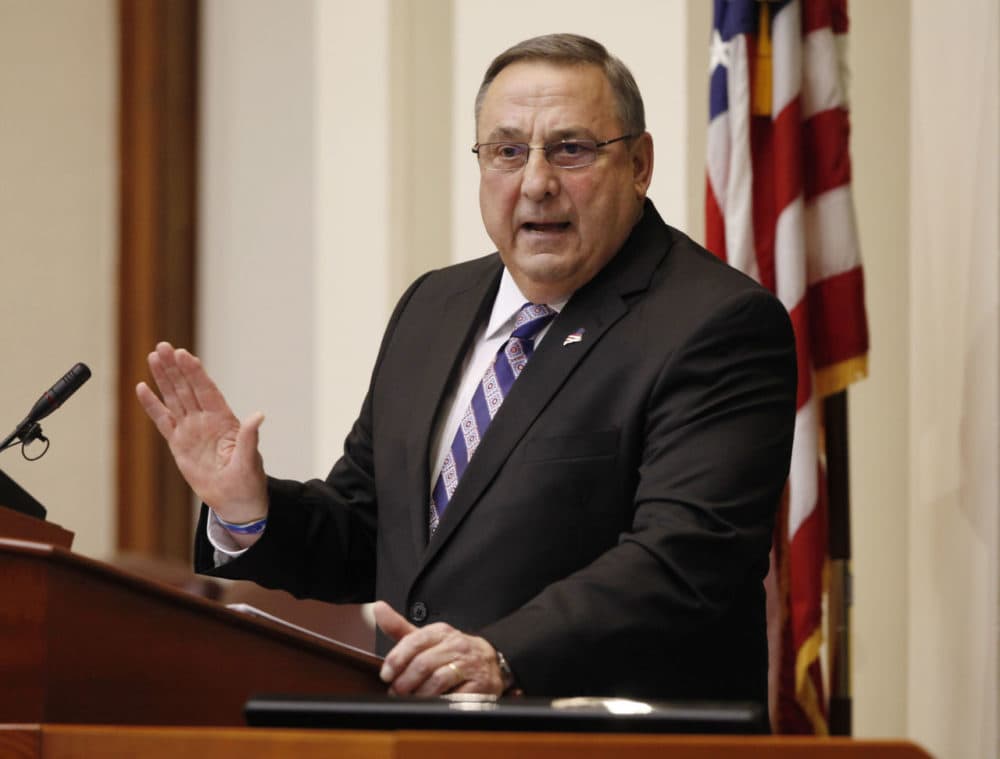 This article is more than 5 years old.
Maine's Republican Governor Paul LePage says he is again considering a run for U.S. Senate in 2018.
LePage told conservative talk show host Howie Carr on Tuesday that he was "strongly considering" a run against independent Sen. Angus King. LePage made the statement in the offices of WVOM in Augusta. Carr traveled there to record the interview.
LePage told Carr the same thing on Jan. 12. The governor followed up the next day with an interview in which he indicated it was a joke.
The Portland Press Herald reports LePage spokeswoman Adrienne Bennett did not return a call or email seeking comment on Tuesday night.
King has confirmed he's running again in 2018. He was first elected to the Senate in 2012.


Gov. Paul LePage is joining us in studio! pic.twitter.com/Rl1aPsKBje
— Howie Carr (@HowieCarrShow) August 25, 2015