Live Horse Racing Returns To Suffolk Downs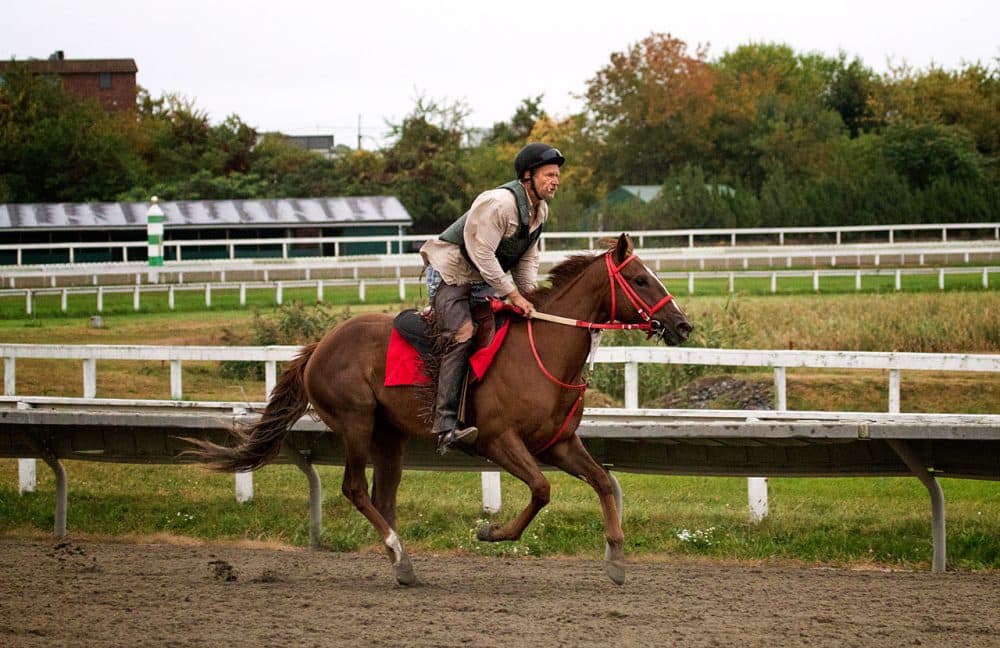 This article is more than 6 years old.
Almost a year after shutting down racing operations, Suffolk Downs will have live horse races once again this weekend.
The historic racetrack will host three days of thoroughbred racing starting on Saturday, Sept. 5, as part of its Suffolk Downs Festival of Racing. There will also be horse races on Oct. 3 and Oct. 31.
The series of events will be sort of a homecoming since many of the horses have Massachusetts connections, according to Suffolk Downs COO Chip Tuttle.
"We really see [the festival] more as a celebration of a tradition that has been good to us for a long, long time and certainly helped a lot of people and kept a lot of people working in Massachusetts," Tuttle said in a phone interview.
Suffolk Downs is the last thoroughbred racetrack in New England. The 80-year-old racetrack ended live horse racing last October after its partner Mohegan Sun lost its bid to build a casino in Revere — a plan backers said would have given the ailing racetrack a boost.
On Saturday, more than 100 horses will take to the track for 13 scheduled races with high-stakes purses valued at $507,500. In addition to horse racing, the track will also host a food truck festival with live music and activities for kids, such as pony rides and face painting.
"The whole idea here was to create an event that everyone can enjoy," Lou Raffetto, Jr., who is managing the festival for Suffolk Downs, told WBUR's Newscast Unit. "It's not about the gambling per se, it's about enjoying a day out at the races."
Raffetto said there is a long-term goal of trying to keep the industry alive by possibly finding another venue in the state for a horse park and equestrian center that could host a variety of activities and events.
As for Suffolk Downs, they plan to hold races again next year, according to Tuttle. But beyond that horse racing likely will not continue at Suffolk Downs, Tuttle said.
 "It looks like horse racing will be part of our past and not our future."

Chip Tuttle, Suffolk Downs COO
"Unfortunately, even with this two-year reprieve, it looks like horse racing will be part of our past and not our future," Tuttle said. "It's just give the economics of racing without gaming, it's incredibly daunting to make a go of it and it's such a huge land use in an area like our's where the land values are what they are."
Suffolk Downs is currently looking at development options as it transitions from a racing and gaming company to more of a real estate company, according to Tuttle. One idea that has been floated is to turn the 150-acre property into a mixed-use development like Assembly Row in Somerville. Tuttle said they haven't begun any formal development plans, but have had preliminary conversations with the mayors of Boston and Revere (the property straddles both cities) to discuss their goals for the development.
For now, Tuttle said he just wants people to enjoy themselves Saturday and for the local riders to enjoy the opportunity to practice their trade once again in Massachusetts.