BSO's Nelsons Takes Second Post With German Orchestra
Resume
Some big classical music news is coming out of Europe, where the Boston Symphony Orchestra is currently on tour.
The BSO on Wednesday announced a multi-year, dual-city relationship with the venerable Gewandhaus Orchestra in Germany's Leipzig in a deal that includes a new job for BSO maestro Andris Nelsons.
The German word for the position is Gewandhauskappellmeister; in the U.S. we say music director. It means Nelsons, 35, will do double-duty splitting his time leading two of the world's top classical institutions.
"The lead story here in Europe has been the partnership, not that he's taking on another orchestra," BSO managing director Mark Volpe said by phone before a press conference attended by the mayor of Leipzig. "What's unique about this is the relationship, the partnership and the multidimensional alliance that we've created."
Ultimately the partners' five-year concept will include shared programming, lectures, exhibits, student and player exchanges and new co-commissions. There will also be a "Leipzig Week in Boston" and a "Boston Week in Leipzig."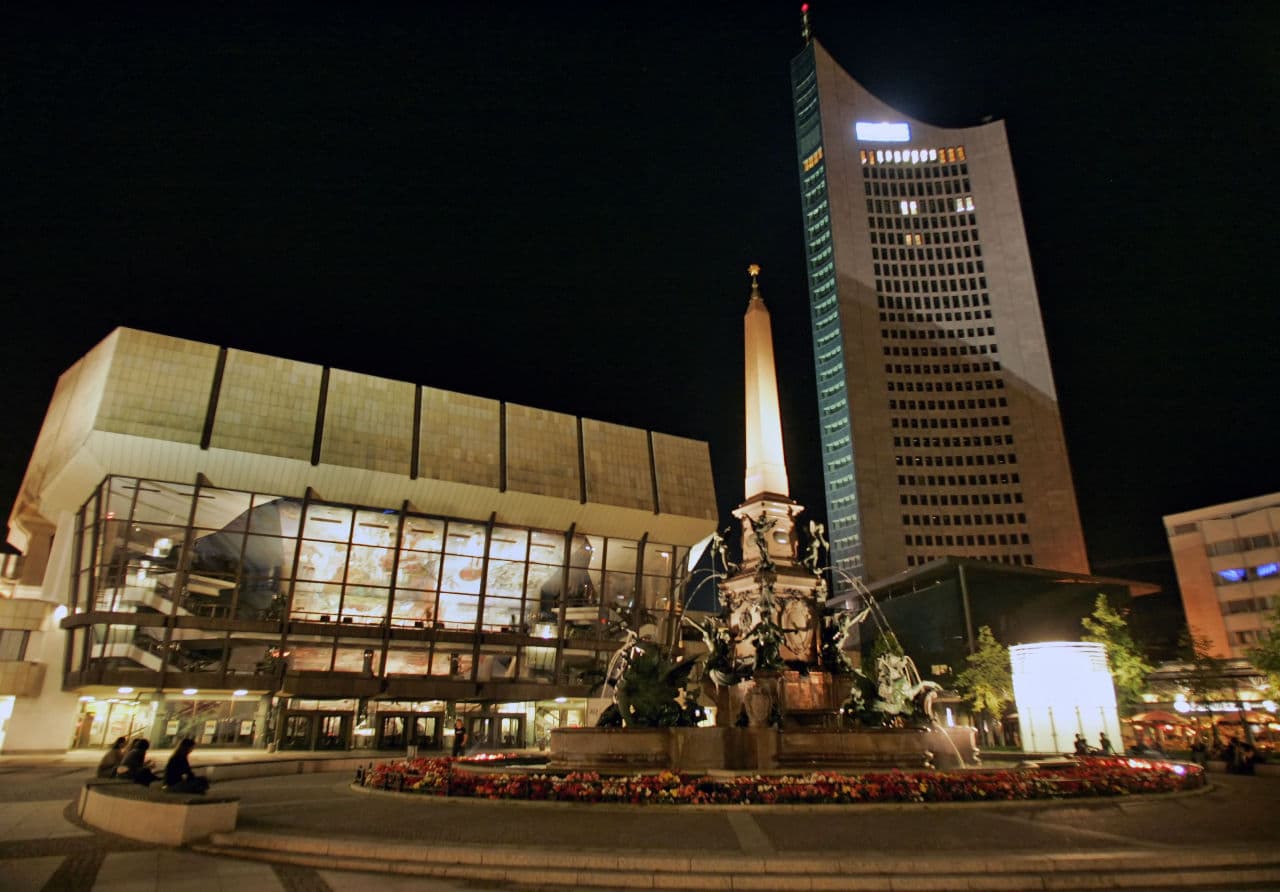 A soft christening of sorts will kick things off in May 2016 when Nelsons leads the BSO in Leipzig's famed concert hall, Gewandhaus, which actually inspired the design of Boston's Symphony Hall.
Nelsons starts his role with the German orchestra in 2017. Volpe said the maestro will spend eight weeks in Leipzig, 13 weeks in Boston, two weeks on tour and stretches of the summer at Tanglewood.
The BSO partnership news comes less than a week after the dynamic, 62-year-old conductor Riccardo Chailly announced he would be cutting his post with the Gewandhaus Orchestra short. Last month Chailly was named music director of the Lucerne Festival Orchestra in Switzerland. (He's also principal conductor at the Teatro alla Scala in Milan.)
Such is the life of a 21st-century maestro. Most elite conductors hold two (if not more) positions, and they generally perform as guests with other orchestras throughout the year. Their schedules are packed.
Volpe said about six months ago Nelsons expressed an interest in forming a more committed relationship with a single orchestra so he wouldn't have to be on the move, away from his family, constantly.
"Instead of running from city to city — you know jumping on a plane and flying from Amsterdam to Berlin to Vienna to London — he wanted to consolidate," Volpe said. "This was the place to do it, with one of the great orchestras of the world, and so we put together a partnership."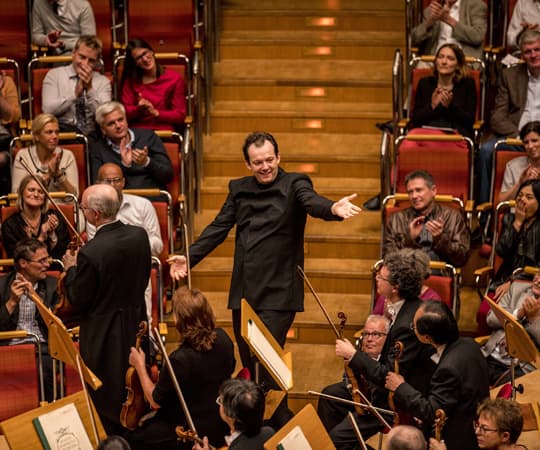 For his part, Nelsons told me in an interview he's been "guesting" — or guest-conducting — all over the world for 15 years. He's been exposed to an array of repertoire and musicianship, and believes that being able to focus primarily on two orchestras will, in then end, help him channel what he's learned and make him more creative at the podium.
"For me as an artist I'm looking forward to this wonderful journey with both orchestras where I can also take care of my little family, you know, my daughter and my wife, and that will be a lot easier to do," he said.
Nelsons added that the collaborative model could influence the musical world, as well as expose Boston to Leipzig — and Leipzig to Boston.
For some, though, Nelsons taking a second job outside of Boston brings back memories of the young maestro's predecessor, James Levine.
"You know, people were criticizing Levine because he was conducting not only the Boston Symphony Orchestra but the Metropolitan Opera [in New York City], and people were complaining about where his biggest loyalty was," Boston-area classical critic Lloyd Schwartz said, "and this piece of news suggests the potential for a divided loyalty."
But then, Schwartz added, "If it's just one other orchestra that he is going to be attached to, then maybe that's a good thing."
Schwartz -- a senior classical music editor for the online journal New York Arts, the classical music critic for NPR's "Fresh Air" and an ARTery contributor — is especially enthusiastic about musicologist Christoph Wolff's involvement in the Boston-Leipzig effort. Wolff, a Harvard University professor emeritus and expert on Johann Sebastian Bach, will serve as an artistic adviser. Schwartz also looks forward to the new co-commissions promised to be crafted by the initiative.
Even so, Schwartz then went back to expressing his fear about this announcement, and posed it as a question to BSO management: "If you've got someone who is the music director of two of the world's greatest orchestras, can you guarantee that that attention is not going to be divided when Andris Nelsons is here?"
Volpe acknowledged concerns like Schwartz's about Nelsons spreading himself too thin, but he said he's not worried. The managing director reminded me that the BSO conductor has been wrapping things up at his former second job -- as music director of the Birmingham Symphony Orchestra in the U.K. -- throughout his first year on the job in Boston. Volpe also said Nelsons doesn't start his position with the Leipzig Gewandhaus Orchestra until the 2017-'18 season, which will give the organizations plenty of time to iron out details about the collaboration and Nelsons' time-sharing between Leipzig and Boston.
Then Volpe offered this assurance about the BSO's music director, who just this summer extended his contract with the orchestra until 2022, saying: "He's clearly aligned with us and that's not going to change."