Brockton City Workers Tasked With Picking Up Syringes Littering Public Spaces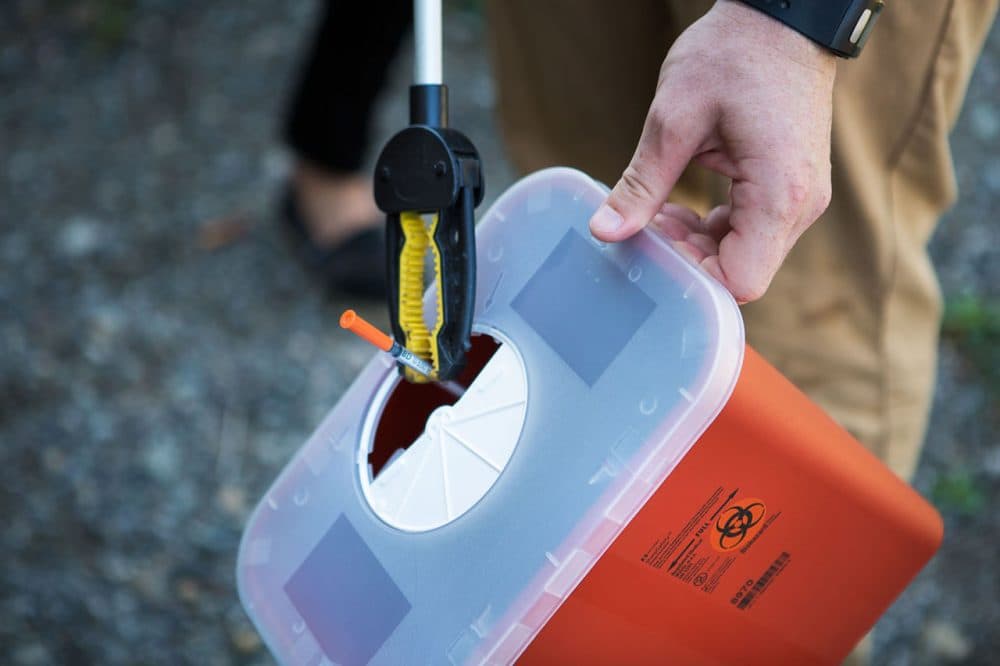 This article is more than 3 years old.
The city of Brockton is implementing a plan to clean up discarded drug needles on public property.
Mayor Bill Carpenter says trained city workers are now inspecting city parks, playgrounds and school yards daily to remove any used needles.
Carpenter says there has been a recent uptick in the number of needles found in public areas.
"They are a symptom of the epidemic of heroin addiction, and Brockton is not the only community that's having residents find needles," Carpenter told WBUR. "We're not the only community dealing with the opioid crisis."
That's certainly the case in Boston, where Mayor Marty Walsh has responded to complaints about syringes littering public grounds by creating a two-person Mobile Sharps Collection Team charged with picking up needles around the city.
Brockton is also establishing a hotline for residents to report discarded needles and setting up a kiosk at the city's recycling center for the safe disposal of the syringes.