Amid Push For Criminal Justice Reform, State Lawmakers Take Up Solitary Confinement Bills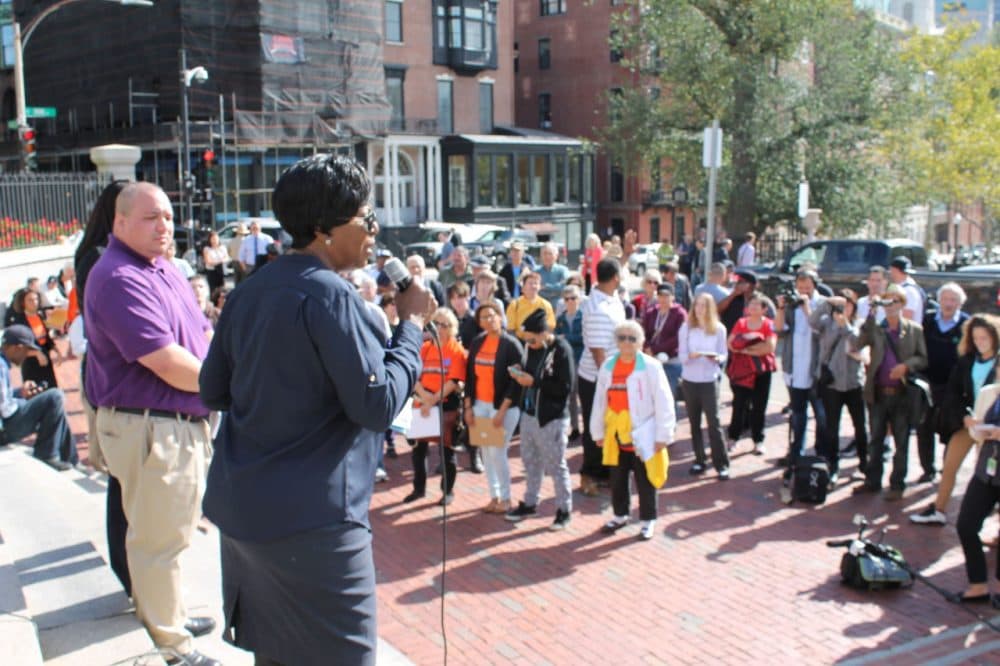 This article is more than 3 years old.
Amid efforts to reform the criminal justice system in Massachusetts and nationwide, state lawmakers on Wednesday took up the issue of solitary confinement.
Proposals before the Legislature call for limiting the amount of time a prisoner is held in solitary confinement, imposing age restrictions for solitary confinement and requiring the Department of Correction to study the impact of solitary confinement, among other measures.
Opponents say the practice causes psychological problems and point to studies that have shown that it can lead to mental illness and higher rates of suicide. Proponents say inmates who are isolated are there for a reason and call the practice an effective tool for dealing with violent inmates.
A bill sponsored by Sen. James Eldridge, an Acton Democrat, and Rep. Elizabeth Malia, a Jamaica Plain Democrat, would prohibit prisoners from being held in disciplinary segregation for more than 15 days. After that, there would be a hearing to determine if the inmate required further isolation. The bill would give inmates a pathway out of solitary confinement by requiring correctional authorities to develop individualized plans for prisoners to earn their way out of isolation.
The bill would prohibit the use of solitary confinement for certain inmates. This includes those who are pregnant, under the age of 18, deaf or blind, have a serious mental illness or impairment, and those suffering from a medical condition or disability that may be made worse by isolation. The bill would also require correction officers and other staff to undergo training to recognize signs of mental illness.
The bill calls for inmates in solitary confinement to have access to certain services, such as vocational, educational and rehabilitative programs. The proposal also calls for those inmates to have at least one hour of exercise per day outside, access to a radio or television and the ability to make canteen purchases and keep property in their cells.
Additionally, the proposed legislation calls for the creation of a "segregation oversight committee" to gather information on the use and impact of solitary confinement. The committee would gather data quarterly on things such as the demographics of inmates in isolation, mental health information, the number of prisoners in solitary confinement and the lengths of confinement. The committee would then be required to publish an annual report of its findings and recommendations on the use of the practice.
Another bill, sponsored by Rep. Russell Holmes, a Boston Democrat, also calls for the collection of data on solitary confinement. His bill calls for the Department of Correction and sheriffs to collect and make public the data four times a year.
A bill sponsored by Rep. David Rogers, a Cambridge Democrat, would limit solitary confinement for inmates 21 or younger. Under the bill, inmates 21 and younger could be held in isolation for up to 48 hours if they pose a substantial threat and at the request of the superintendent of the correctional facility. The inmate could then be held for up to an additional 24 hours if there is evidence the inmate remains a substantial threat. Under Rogers' bill, prisoners over the age of 21 could not be isolated for more than 15 days for any one offense.
Under a bill sponsored by Rep. David Vieira, an East Falmouth Republican, the time an inmate spends in solitary confinement would not be deducted from his or her sentence. Prisoners would have the right to appeal their confinement. And they could also have the those "forfeited days" restored with good behavior or participation in an educational or substance abuse program.
Here's more on the issue of solitary confinement in Massachusetts from Radio Boston: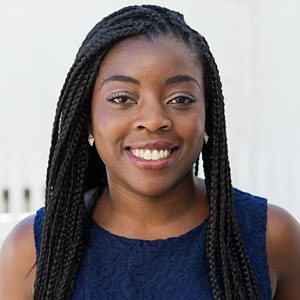 Zeninjor Enwemeka Reporter
Zeninjor Enwemeka is a reporter who covers business, tech and culture as part of WBUR's Bostonomix team, which focuses on the innovation economy.