Trump Is Back On The Stump In Massachusetts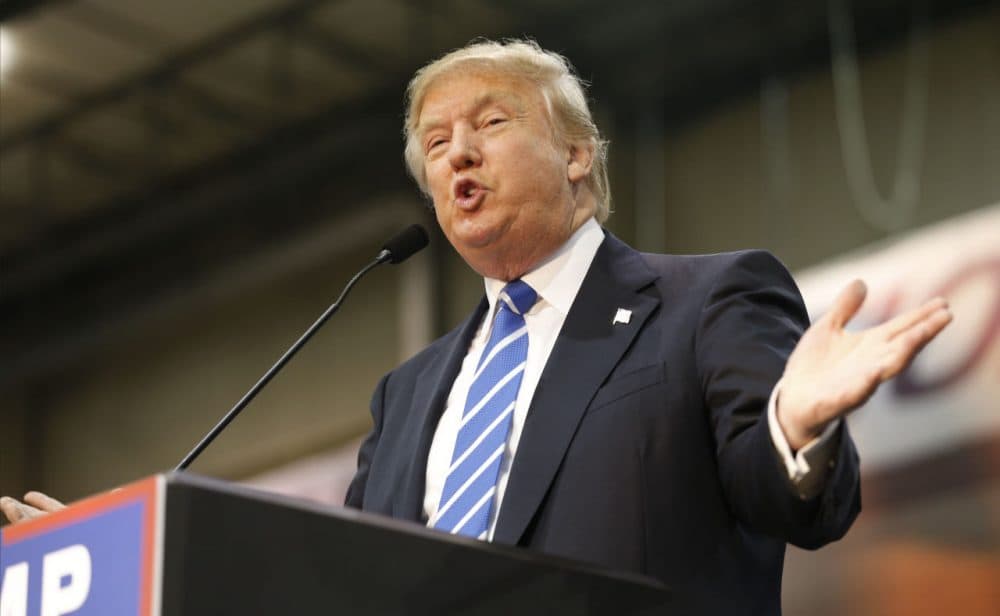 This article is more than 3 years old.
Donald Trump is going back on the stump in Massachusetts.
The Republican presidential front-runner is taking his campaign to Tyngsborough, northwest of Boston, where he'll attend a rally at an elementary school.
Friday evening's stop follows a speech Trump delivered to about 5,000 people at a racetrack in Virginia, where he had disparaging words for U.S. Sen. Bernie Sanders of Vermont, a self-described "democratic socialist."
Trump's last campaign stop in Massachusetts was in late August, when he was a guest of Boston-area auto dealership owner Ernie Boch, Jr., at a $100-per-person event Trump insisted wasn't a fundraiser.
Trump has gotten a celebrity boost in New England from Patriots quarterback Tom Brady, who told The Associated Press this week he considers the candidate to be "a great friend."