51st Annual Head Of The Charles Underway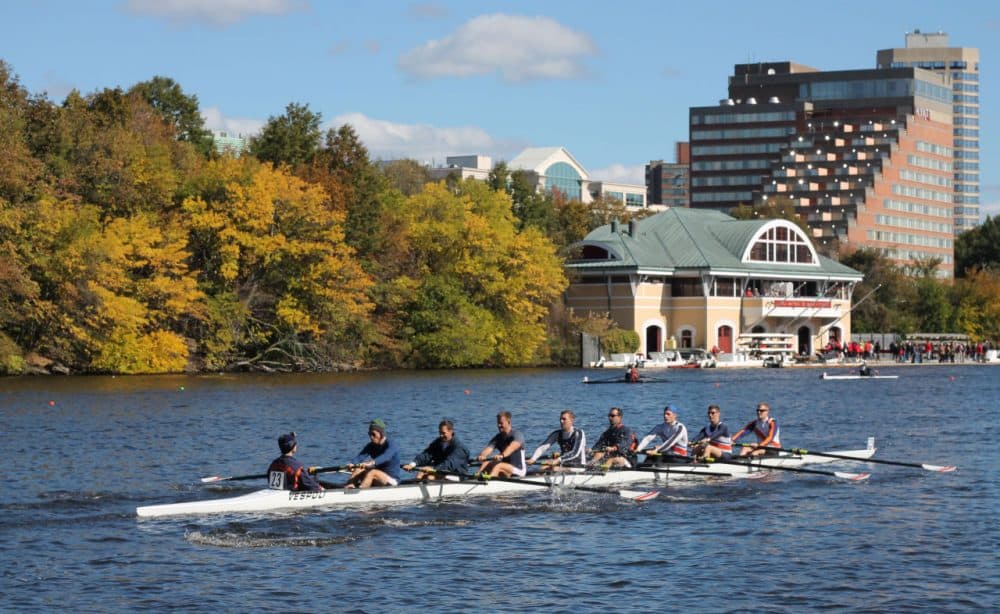 This article is more than 3 years old.
Athletes and spectators will flood Boston and Cambridge for the 51st annual Head of the Charles regatta on Saturday, Oct. 17 and Sunday, Oct. 18.
The 3-mile race attracts more than 11,000 athletes and 400,000 spectators each year, according to the regatta's website.
If you're heading to the races, the MBTA suggests you take the Red Line to Harvard Square and walk from there. It's also a short walk from Kenmore Square station. Racing begins at 8 a.m. and ends at 5 p.m. both days.
If you're not heading to the races, steer clear of Memorial Drive. It will be closed from from the Cambridge Boat Club to Western Avenue Saturday and Sunday between 8 a.m. and 7 p.m.