Red Sox Manager In Remission, Regaining Strength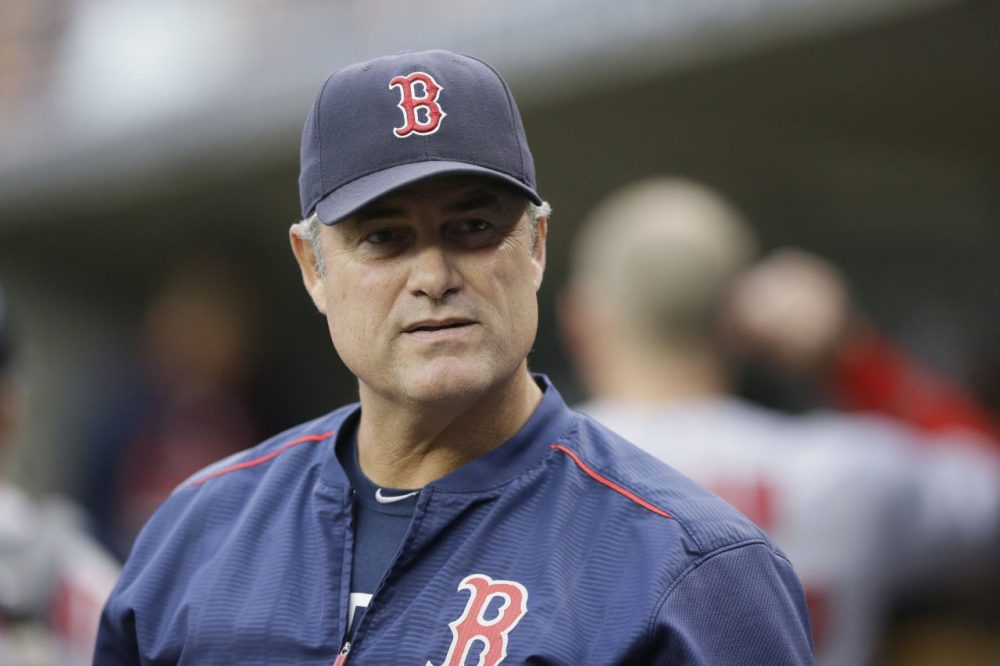 This article is more than 3 years old.
The Red Sox say manager John Farrell's cancer is in remission.
On Friday, one day after learning his non-Hodgkin lymphoma was in remission, Farrell says he's feeling grateful.
He told reporters Friday he's regaining his strength after treatment.
"Basically, there was six months of chemo given in an eight week period. That was to combat the aggressive nature of the cancer," he said. "It was a very intense and concentrated regiment so it beat me up physically, but honestly right now [I'm] feeling pretty darn good."
Farrell announced he was diagnosed with lymphoma in August and would be taking a medical leave for the last six weeks of the season. Bench coach Torey Lovullo ran the team in his absence.
Farrell says he watched every Red Sox game and stayed connected with the team, which really helped him through his health battle.
He also says he wants to help others with the disease.
"I know there is a message in here that an awareness that can be further heightened but again I go back to being fortunate to have this addressed and really excited to get back to work," he said.
Farrell says he's strong enough to travel to Arizona next week for team meetings.