Boston City Councilors OK 14 Percent Pay Raise For Themselves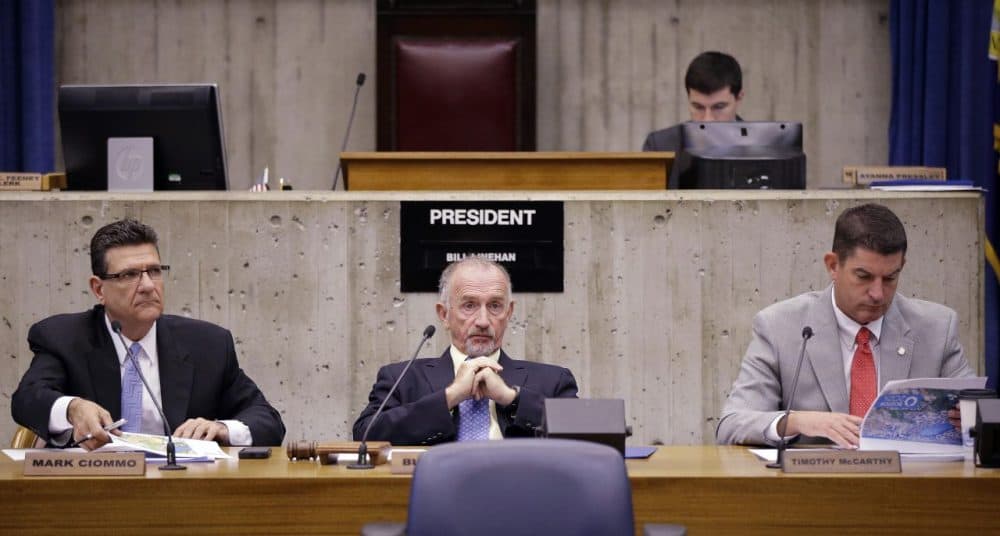 This article is more than 7 years old.
The Boston City Council approved a 14 percent pay raise for itself on Wednesday — six days before Election Day.
The 9-4 vote in support of the hike means councilors' yearly salaries will rise $12,000 beginning in January, from $87,500 to $99,500.
The last time city councilors received a pay raise was in 2006, when pay was increased 16.7 percent, from $75,000 to $87,500.
Last year, the city council voted to give itself a $20,000 raise, but Mayor Marty Walsh vetoed the measure.
The raise approved Wednesday was proposed by Walsh following that veto, meaning he's likely to sign the measure this time around.
Typically, the mayor's salary is twice a councilor's salary, but Walsh has said he would not accept more money. (His current salary is $175,000, and the proposal approved Wednesday would make it $199,000.)
The city's Compensation Advisory Board had previously recommended a smaller raise, WBUR's Zeninjor Enwemeka reported in September:
The city's Compensation Advisory Board has recommended a raise for the council, but not as much as some councilors want. Instead, the board recommended an 11 percent salary increase for the city council and the mayor, bringing their pay to $97,000 and $194,000, respectively.

The board, which reviews and recommends salary changes for officials, made the recommendation in a July report, where it compared the mayor's and council's salaries to other cities. In the report, the board said the data "do not suggest that a change in salary is warranted," but said it recognized that the value of the current salaries have "eroded over the lengthy time" in which they've been in place.
Councilors Ayanna Pressley, Michelle Wu, Charles Yancey and Josh Zakim voted against the raise. Councilors Bill Linehan, Michael Flaherty, Stephen Murphy, Salvatore LaMattina, Frank Baker, Timothy McCarthy, Matt O'Malley, Tito Jackson and Mark Ciommo voted for it.
Boston's municipal election is Tuesday. All at-large and district councilors are on the ballot, but five district councilors are unopposed.
This article was originally published on October 28, 2015.