Cape Cod Sen. Wolf Won't Seek Re-Election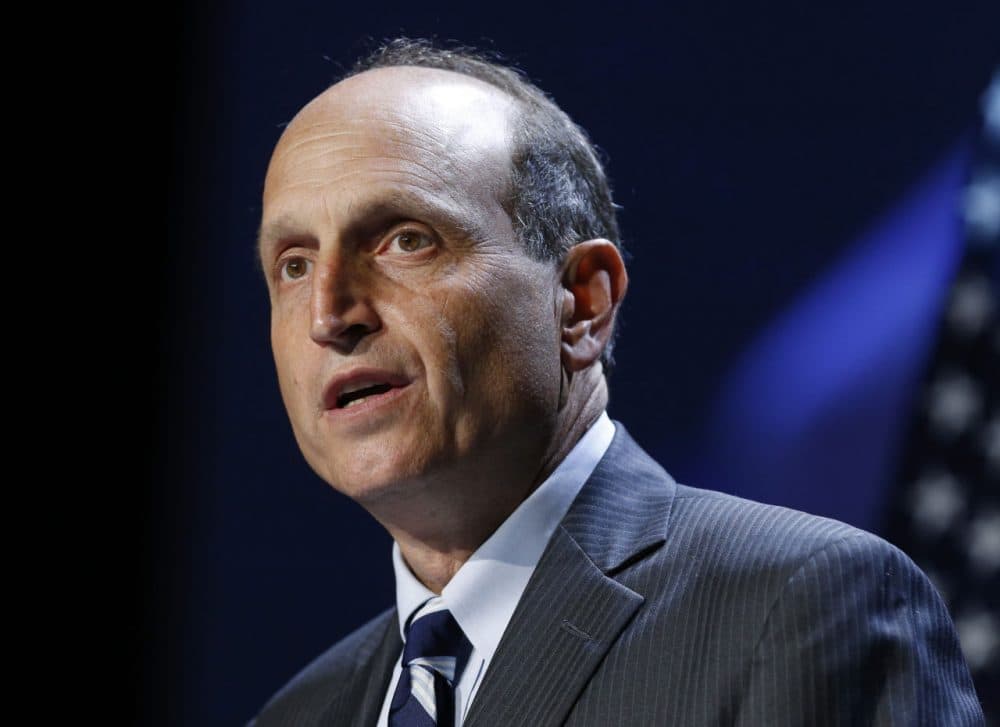 This article is more than 4 years old.
Sen. Daniel Wolf, the Cape Cod Democrat who has been tasked with helping Senate leadership chart a course of legislative priorities, confirmed Thursday that he will no seek re-election next year.
In a statement that his office released just after midnight, Wolf said the decision not to run for a fourth term in the Senate "was one of the most difficult I've made."
Though he did not say in the statement what his plans for the future are, the founder and CEO of Cape Air, who two years ago made a run for the corner office, said his "commitment to fight ... will take new forms."
"Six years ago I ran for this office on the foundation of decades of civic participation, with the belief that working together we can build an economy that better serves us all, while protecting our environment for generations to come," Wolf said in the statement. "For me, civic engagement includes elective office, but it encompasses much more."
Two weeks ago, after The Cape Cod Times cited sources who said Wolf would not run again, the senator told SHNS he would "absolutely" serve out the remainder of his term and said he had done some "soul searching." He added that the overall composition of the Senate would be "part of the decision, too," saying the body benefits from having a mix of long-time politicians and senators with private sector backgrounds.
"It's a very complicated web when you're in public service. I mean there's a lot of personal issues that are involved. And then of course there are the public issues too," Wolf said two weeks ago. "And that's the balance. I'm still fully engaged as the CEO of a company that I'm very passionate about and I'm still a responsible, engaged family, father and husband too."
Senate President Stanley Rosenberg, who tapped Wolf to chair the Senate Committee on Steering, Policy and Scheduling earlier this year, told the News Service last month that, "We're going to miss him. He's a terrifically effective public servant."
Rosenberg said, "And he's just been pulled in two different directions and he had to make a choice for himself and his family."