Boston Mayor Bans Replica Handguns In Public Spaces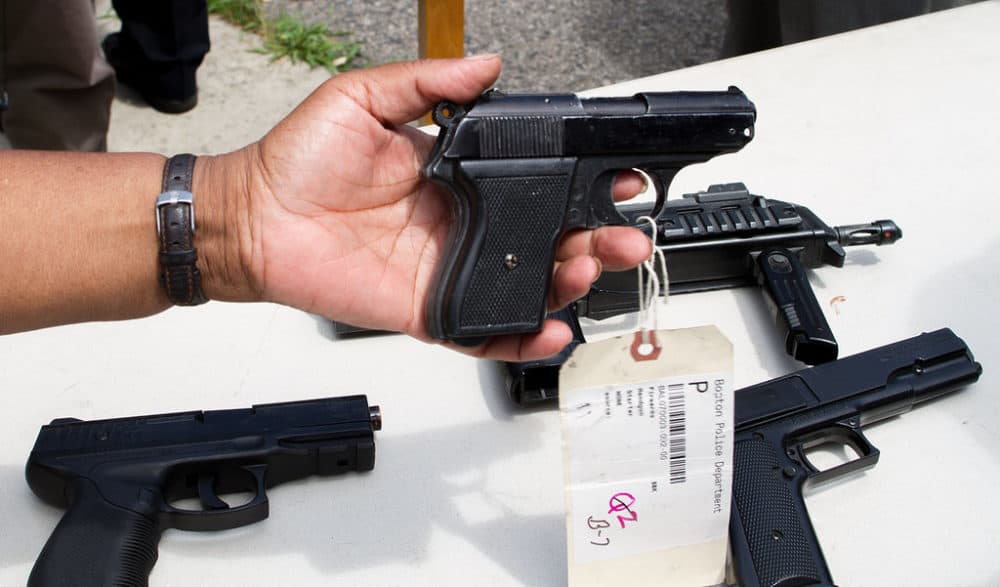 This article is more than 4 years old.
Boston Mayor Marty Walsh on Monday signed an ordinance banning replica handguns in public spaces throughout the city.
Walsh says the ordinance is aimed at increasing public safety by allowing police to confiscate replica firearms and requiring the owner to retrieve them at local police stations.
The goal is to make residents, particularly young people, aware of the dangers of replica handguns — which can be mistaken for real guns.
Walsh was joined at the Monday signing ceremony at the Twelfth Baptist Church in the city's Roxbury neighborhood by Boston Police Commissioner William Evans and members of the local clergy.
Evans said taking replica guns off the streets could save lives.
"It's become quite an issue for us because you know, these young kids are going to get hurt and heaven forbid our officers mistake them for a real gun and have to use deadly force," he told WBUR in an interview Sunday.
The city says Boston police confiscated more than 100 replica handguns this year.
A 12-year-old boy was fatally shot by police in Cleveland last year after brandishing what turned out to be a replica gun.
The regulations took effect immediately after the signing.
With reporting from WBUR's Simón Ríos and The Associated Press
This article was originally published on November 08, 2015.