Suspect In Fatal Brighton Shooting Held Without Bail
The suspect in a fatal shooting in Boston's Brighton neighborhood last month has been held without bail.
Gammada Musa pleaded not guilty at his arraignment Monday to a murder charge stemming from the Oct. 22 death of Desmond Joseph.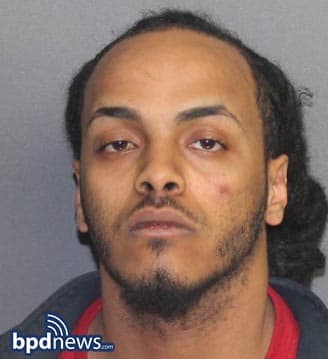 The 30-year old Joseph was shot multiple times and pronounced dead at the scene.
Police Commissioner William Evans said several anonymous tips helped police track the 25-year-old Musa to New Bedford, where he was arrested Friday.
Musa's lawyer said his client denies shooting Joseph.
Joseph had been accused of shooting and paralyzing Musa's brother a decade ago, but never went to trial. Families of both men told The Boston Globe there was no connection between the shootings.
This article was originally published on November 09, 2015.