Darker Days: Talk Therapy May Be More Durable Than Light Treatment For Seasonal Affective Disorder
This article is more than 7 years old.
For me, it's already started: As the darkness descends around 5 p.m., my mood starts to sink too. And it's not even Thanksgiving.
Victims of SAD, or seasonal affective disorder, a form of depression marked by a dip in mood during the darker winter months, take note: Light therapy may help, but talk therapy may be more "durable" in the long-term.
Researchers at the University of Vermont report that light therapy (essentially, simulating sunrise by sitting in front of a device upon waking that emits high intensity artificial light, around 10,000 lux, for at least 30 minutes) was comparably effective as cognitive behavioral therapy for addressing acute episodes of SAD.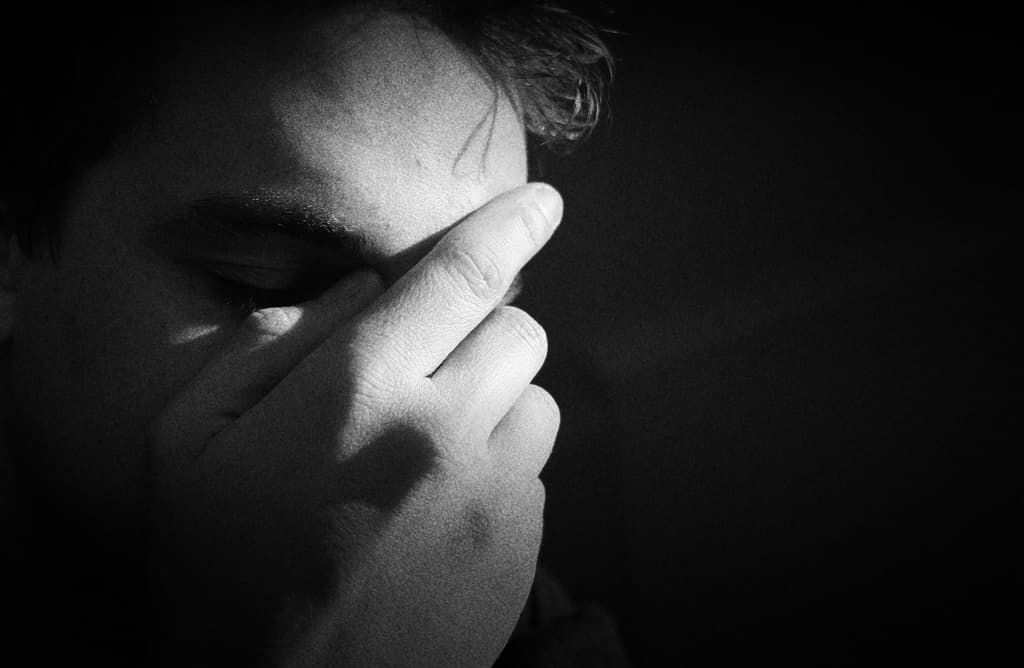 However, the researchers found that after two subsequent winters nearly half the subjects in the light therapy group reported a recurrence of depression, compared with just over one-fourth of those in the cognitive behavioral therapy (CBT) group.
Lead researcher Kelly Rohan, Ph.D. a professor in the Department of Psychological Sciences at the University of Vermont in Burlington, said in an interview that after two winters: "The CBT [patients] maintained their gains better, and we found a more enduring effect of the CBT treatment two years out. Fewer had recurrences of depression and, as a whole, their depressive symptoms were fewer and less intense than people with light therapy."
Over 14 million Americans suffer from SAD, the researchers report, based on extrapolating a national number from a smaller U.S. sample; prevalence ranges from 1.5 percent of the population in southern states like Florida to over 9 percent in the northern regions of the country.
"There's no argument that light therapy is a very effective treatment that can substantially improve winter depressive symptoms" under acute conditions, Rohan said in the interview. "But there's an assumption that people stick to it, and interventions that require effort from people face compliance issues over time."
The study's bottom line, she said, is:
"I think the data show that consumers have choices — light therapy is very effective — the question is, 'Am I willing to stick with it long term and then continue on through the whole winter and pick it up next fall through the winter?'...if so, more power to you. However, if you are willing to consider an alternative, that is CBT, it might be more durable  -- you can carry it into the future like a toolbox, you've got coping techniques you can use over time." 
(Full disclosure: Dr. Rohan receives book royalties from Oxford University Press for the treatment manual for the cognitive-behavioral therapy for SAD intervention.)
So how does CBT for SAD differ from therapy for general depression? Rohan says the approach is similar — with a bit of custom tailoring. For instance, the therapist might say something like: "'We know the dark days are a big contributor to the onset of your symptoms and we can't control that — we can't control the sunrise and sunset. But we can control your reaction, and what you think and what you do in response to these light and temperature changes.' "
In general, CBT for this condition hinges on reframing the patient's thinking about the approaching winter -- away from a negative attitude about the shorter, darker, freezing, snowbound days, and toward a more positive approach, for instance: What kind of fun, frolicking things can I get out and do in the cold?
"Instead of hibernating and becoming more socially withdrawn," Rohan said, "we try to get people more engaged in fun winter activities."
And if you think escaping to the Caribbean will solve your problem, think again: "We don't endorse jumping on a plane — that's avoidance, that's pretending it's summer when it's actually winter," she said. "And dialing the heat up in your home or going to a tanning bed, we don't advocate for that either — that's denial, that's never an adaptive coping strategy. We want people to take winter by the horns."
Personally, sunshine-filled vacation therapy in winter has worked for me, but Rohan pushed me to rethink this strategy. "When you come back from a trip like that, re-entry can be really jarring," she said. "Patients feel great when they're there, when they come back to reality it can really bite."
Here are some more specifics on the study, published online in the American Journal of Psychiatry, from the UVM news release:
In the study, 177 research subjects were treated with six weeks of either light therapy - timed, daily exposure to bright artificial light of specific wavelengths using a light box - or a special form of CBT that taught them to challenge negative thoughts about dark winter months and resist behaviors, like social isolation, that effect mood.

Two winters after the initial treatment, 46 percent of subjects in the light therapy group reported a recurrence of depression compared with 27 percent of those in the CBT group. Depressive symptoms were also more severe for those in the light therapy group.

"Light therapy is a palliative treatment, like blood pressure medication, that requires you to keep using the treatment for it to be effective," said Rohan. "Adhering to the light therapy prescription upon waking for 30 minutes to an hour every day for up to five months in dark states can be burdensome," she said.

The study showed that, by the second winter, only 30 percent of light therapy subjects were still using the equipment.

Cognitive-behavior therapy, by contrast, is a preventive treatment, Rohan said. Once SAD sufferers learn its basic skills it has enduring impact, giving the person a sense of control over their symptoms.

A companion study Rohan published in the American Journal of Psychiatry in September showed that light therapy and CBT were both highly effective in treating SAD during the winter they were administered, with no statistically significant differences between the two approaches.

"The degree of improvement was substantial," Rohan said. "Both treatments showed large, clinically significant improvements in depressive symptoms over six weeks in the winter."

But given the difficulty in persisting with light therapy and large number of Americans suffering from the recurrent disorder, CBT may be the better treatment option in the long term, Rohan said.