DraftKings Petitioning N.Y. Supreme Court To Throw Out Cease-And-Desist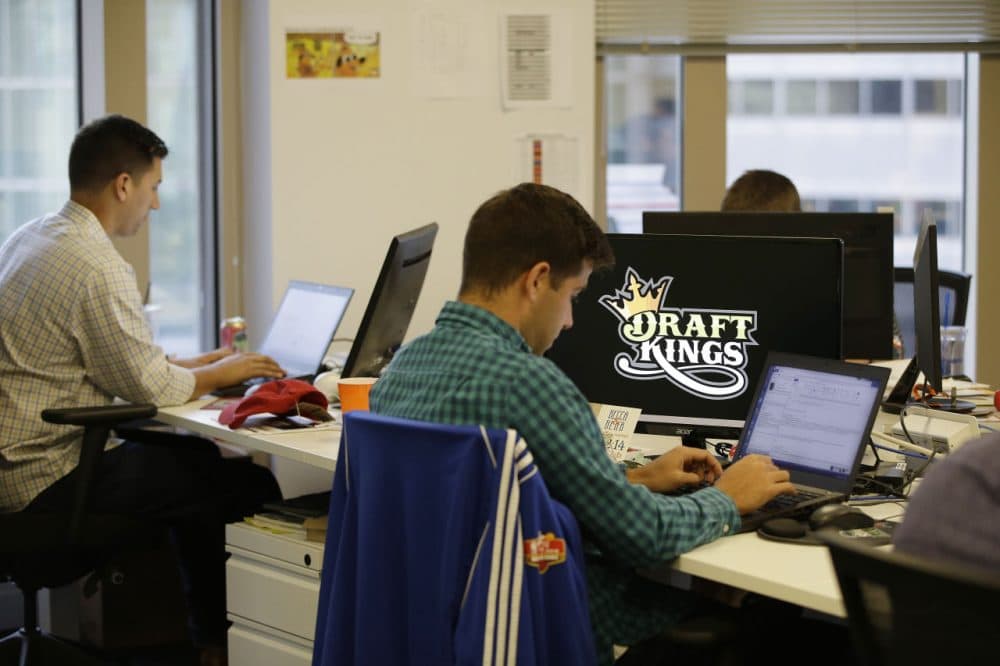 This article is more than 4 years old.
The Boston-based daily fantasy sports company DraftKings is petitioning the New York Supreme Court to throw out the cease-and-desist letter filed by that state's attorney general.
On Tuesday, New York Attorney General Eric Schneiderman ordered DraftKings and its chief competitor FanDuel to stop accepting entry fees from New York residents. Schneiderman argued daily fantasy sports contests involve a significant amount of chance, making them gambling.
But in its court filing, DraftKings presents statistics to show that daily fantasy sports is a game of skill. It hired a firm that compared the entries of skilled players to fantasy rosters randomly generated by computers.
"In each case, skilled users dramatically outperformed the computer simulation in head-to-head contests: 83% of the time in MLB, 96% of the time in NBA, 82% of the time in NHL, and 84% of the time in NFL," the petition said.
The petition also cites Massachusetts' Gov. Charlie Baker's statement on Thursday. "I don't think it's gambling," Baker said. "It's a game of skill."
DraftKings is asking New York's highest court to quickly rule that the attorney general's order is "an abuse of discretion, and simply wrong."  DraftKings is also asking the court to declare that the daily fantasy sports contests offered on its web and mobile platforms are legal under state law.
The attorney general's office responded Friday to DraftKings' petition.
"Online sports gambling sites are illegal in New York," said Damien LaVera, communications director for Schneiderman, in a written statement. "DraftKings and FanDuel are operating illegal sports betting websites under New York law, causing the same kinds of social and economic harms as other forms of illegal gambling."
This article was originally published on November 13, 2015.