Forecast: Cold Weekend, But Warm Week Coming Up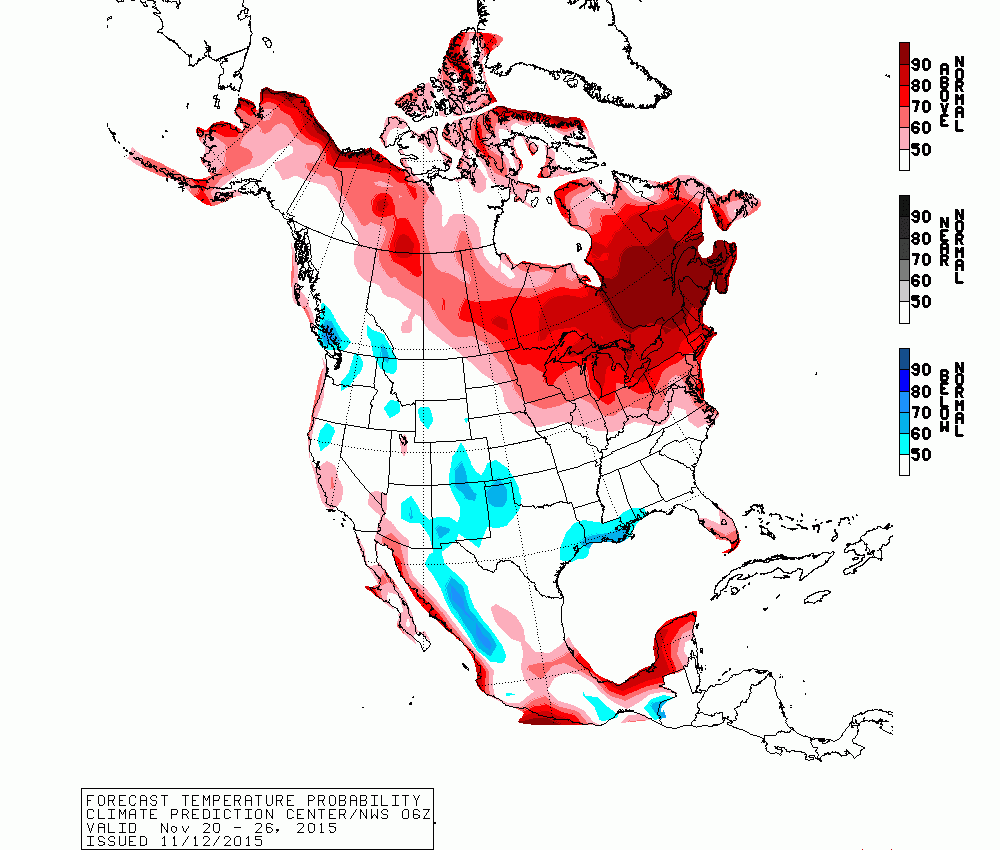 This article is more than 4 years old.
There's a cold day in the forecast, but only one and it's Saturday. A frontal system cleared skies overnight and will provide a pretty nice Friday to close out the workweek. Some clouds increase late in the day as high temperatures reach the mid to upper 50s.
When you awake Saturday morning that crisp autumn chill we've been lacking will be back. It's not going to become very warm either. Highs in the afternoon remain in the 40s and with a bit of a breeze, it will feel quite chilly.
With clear skies Saturday evening temperatures fall back to the 30s by 7 p.m and fall to around freezing or below by Sunday morning. If Boston doesn't go below freezing, it could be as long as Thanksgiving or later before it happens again.
A warming trend begins Sunday and will continue through most of the following week. Highs Sunday reach near 50 and it gets much warmer by Monday. The eight to 14 day outlook shows the highest chance of warmer than average temperatures will occur across the Northeast. This could mean more 60 degree air heading into the week of Thanksgiving.
High pressure keeps us dry during this period as well. The next chance of any significant rain won't come until late next week and even then it might not materialize.
Warmer than average Novembers do not necessarily mean a milder than average winter is ahead. However, this November is shaping up very differently than the one a year ago and this is likely at least one small indication of a much different winter.
---
Friday: Breezy and seasonable with some increase in clouds in the afternoon.
Friday Night: Lots of clouds, but not very cold. Lows in the 30s.
Saturday: Sunny and brisk. Highs in the mid 40s.
Sunday: Mostly sunny, with a high around 50.
Monday: Sunny, with a high in the upper 50s.
Tuesday: Mostly sunny, with a high 55-59.
You can follow David's weather updates on Twitter at @growingwisdom.