Report: Construction Costs Make It Prohibitive To Build Middle Class Housing Around Boston
02:57
Play
This article is more than 5 years old.
While Boston experiences a boom in luxury housing, construction costs have made it prohibitive to build housing for the middle class.
That's according to The Boston Foundation, which released its Greater Boston Housing Report Card for 2015 Friday.
In most parts of the country, rising demand for housing results in increased production. But in Greater Boston, this hasn't been the case.
"When we thought in the past, why can't supply keep up with demand in the housing market, we now know the answer," said Barry Bluestone, of the Northeastern University team who analyzed the data. "It can't, because the costs of production are too high."
Bluestone looked at more than 100 rental housing projects built over the last decade in Massachusetts and other states. He found that developers cannot build new housing in Greater Boston at reasonable price points.
"Unless we can find ways of bringing down land costs, zoning costs, construction costs, it will be almost impossible for any developer to put up housing in Greater Boston that working families can afford," he said.
The report card shows that in the city of Boston, it takes an income of $100,000 to comfortably afford Boston's median rent. But median household income in the city is just $58,000.
Because of the disparity, Bluestone argues that it's virtually impossible for supply to meet demand. Instead, as population growth outstrips new housing, home values and rent prices are going through the roof.
The Boston Foundation is calling for a new approach to the housing shortage, for the area's big universities and hospitals to collaborate with developers to build housing for young professionals. In theory, this could relieve pressure on housing traditionally occupied by Boston's working class.
"That's a good plan, having the universities and the hospitals create smaller units to house their own professionals would be good,"
said affordable housing advocate Steve Meacham.
But, he added: "I don't think it's going to remove the pressure. I think there's no way to remove the pressure other than getting some kind of control on the market forces. You have to have an anti-displacement plan along with your housing construction plan."
Meacham's group, City Life/Vida Urbana, is promoting a so-called Just Cause Eviction Ordinance, a measure that would prevent landlords from evicting people to flip houses.
The Boston Foundation does not have a position on that. But the foundation is calling for a host of measures, including zoning reform and more public funding for affordable housing.
And on Friday, the foundation is rebooting its Commonwealth Housing Task Force, which brings together leaders from the private sector to address the housing shortage.
It says where the task force once focused on the foreclosure crisis, now the cost of development is the top concern.
This segment aired on November 13, 2015.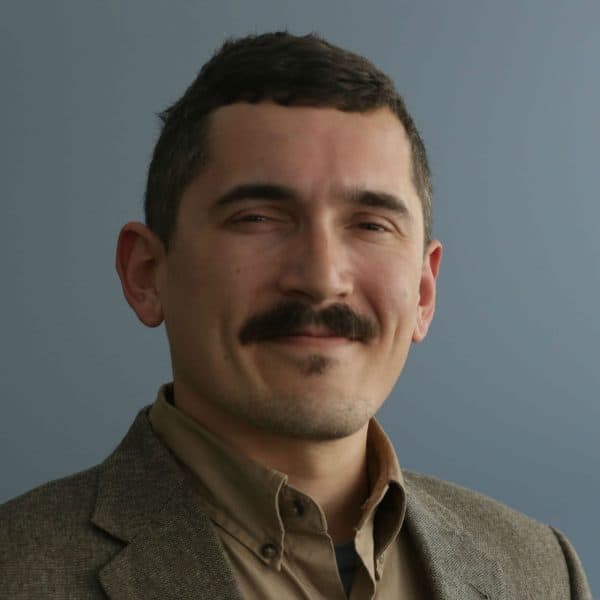 Simón Rios Reporter
Simón Ríos is an award-winning bilingual reporter in WBUR's newsroom.