Isaiah Thomas Scores 23, Celtics Beat Hawks 106-93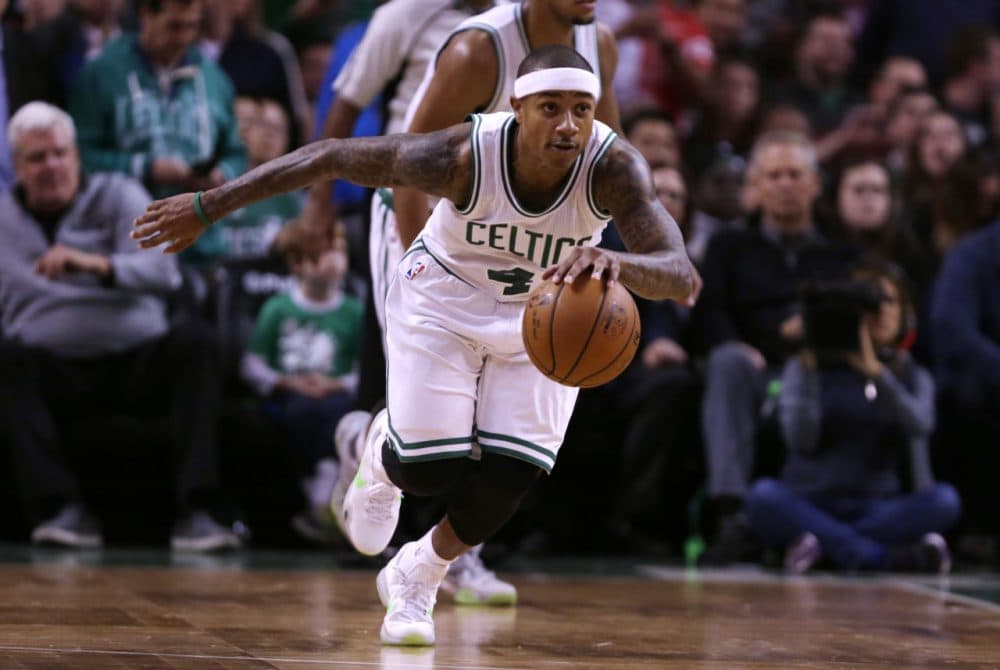 This article is more than 4 years old.
Isaiah Thomas scored 17 of his 23 points in the second half and added 10 assists as the Boston Celtics recovered from early shooting troubles to beat the Atlanta Hawks 106-93 on Friday night.
The Hawks played without coach Mike Budenholzer, who returned to Atlanta earlier Friday for a family emergency. Assistant Kenny Atkinson coached the team.
Amir Johnson scored 19 and Jared Sullinger had 10 points and 10 rebounds for Boston, which closed the game on a 10-0 run while holding the Hawks without a point for the final three minutes.
The Celtics outrebounded the Hawks 50-35 and had only 10 turnovers to Atlanta's 17.
Paul Millsap led Atlanta with 14 points and eight rebounds, but scored only four in the final three quarters. Al Horford added 13 points, Kent Bazemore scored 12 and Kyle Korver finished with 11 points for the Hawks.
Kelly Olynyk led Boston's reserves with 15 points, including three 3-pointers.
After making just 17 of 50 shots in the first half, the Celtics went 14 for 28 in the third quarter. Boston forced Atlanta into eight turnovers in the period and capitalized on the Hawks' mistakes to pull ahead by 11 after a 45-all halftime tie.
The Hawks fell behind by as much as 15 early in the fourth quarter before climbing back in it with a 12-0 run. Boston went without a point from Jonas Jarebko's layup with 9:58 left to play until Thomas ended the drought on a 3-pointer with 6:20 to go and put the Celtics up 89-83.
Bazemore drove for a layup to pull Atlanta within 96-93 with 3:01 left, but the Celtics responded with 10 unanswered points. Johnson started the run with a layup, Turner converted a three-point play with 2:11 left and Crowder hit a 3-pointer and a jumper to seal it for Boston at 106-93 with 1:05 left.
Korver's 3-pointer with 5:21 left in the third put the Hawks up briefly at 60-59, then Boston started hitting from beyond the arc.
Tip-ins:
Hawks: Budenholzer traveled with the team to Boston, then flew back to Atlanta on Friday. "Our thoughts are with him, obviously, and his family," Atkinson said. "We're all pretty close." The Hawks gave no additional details and asked fans and media to "respect the private nature of the situation." ... Dennis Schroder and Thabo Sefolosha scored 10 apiece for Atlanta.
Celtics: G Avery Bradley sat out his second straight game with a bruised lower left leg. ... The Celtics called for a moment of silence before the national anthem in recognition of the dead and wounded during the attacks in Paris earlier Friday.
Up Next:
Hawks: Host Utah on Sunday.
Celtics: Visit Oklahoma City on Sunday night.