Study: Risk Of Hidden Cancer In Gynecologic Surgery Higher Than Previously Thought
This article is more than 5 years old.
Undetected cancer among women undergoing a type of minimally invasive hysterectomy or fibroid removal surgery is more common than previously thought, a new study finds. Researchers at Boston Medical Center report that the risk of such hidden cancer is about 1 in 352 women.
The upshot: these women may have had the undetected cancer spread within their bodies inadvertently through a technique that has fallen out of favor called "power morcellation," which was typically used in these types of surgeries. The technique involves cutting the woman's uterus or fibroids into small pieces to make them easier to remove during the less invasive laparoscopic procedure.
The new findings (which looked at the cases of more than 19,000 women) support a 2014 estimate by the U.S. Food and Drug Administration that approximately 1 in 350 women undergoing this type of surgery face the risk of hidden cancer. But earlier conventional wisdom was that the risk of undetected cancer for women undergoing this kind of surgery was closer to 1 in nearly 5,000 or more.
"The take-home message of the study is that the true risk of an undetected cancer at the time of gynecologic surgery for what was assumed to be benign disease is about 1 in 352 women," says Dr. Rebecca Perkins, a practicing gynecologist at BMC and lead author of the new study.
This kind of minimally invasive surgery had "increased greatly" over the past decade, researchers report, because the procedures involved less pain and shorter recoveries, among other benefits.
But power morcellation came under public and regulatory scrutiny a few years ago (in large part due to excellent reporting by Jennifer Levitz at The Wall Street Journal). In 2014, the FDA issued a series of warnings against the use of laparoscopic power morcellators in the majority of women undergoing these types of gynecologic surgeries because of the risk of spreading unsuspected cancer.
At that time, regulators estimated the risk of hidden cancer this way:
Based on an FDA analysis of currently available data, we estimate that approximately 1 in 350 women undergoing hysterectomy or myomectomy for the treatment of fibroids is found to have an unsuspected uterine sarcoma, a type of uterine cancer that includes leiomyosarcoma. At this time, there is no reliable method for predicting or testing whether a woman with fibroids may have a uterine sarcoma.

If laparoscopic power morcellation is performed in women with unsuspected uterine sarcoma, there is a risk that the procedure will spread the cancerous tissue within the abdomen and pelvis, significantly worsening the patient's long-term survival. While the specific estimate of this risk may not be known with certainty, the FDA believes that the risk is higher than previously understood.
Since then, the use of laparoscopic power morcellation has fallen, according to Perkins and others in the field. "[Drug maker] Johnson & Johnson recalled the most popular power morcellator," Perkins said, "and many hospitals banned the procedure and many insurers stopped paying for the use of morcellation with any gynecologic surgery."
The new study, published online in the journal Women's Health Issues, confirms the FDA number and also found that the risk of having an undetected cancer rose dramatically with age, with the highest risk among women over 55.
"This is important because it really supports the practice changes that were made around power morcellation and it should be taken as an opportunity to continue to look for safer alternatives for minimally invasive gynecological surgeries for women," Perkins said.
She added that there are still other morcellators available and "many hospitals and clinics are developing ways to perform safer minimally invasive procedures, such as putting the tissue into a bag prior to removing it in small pieces to avoid the spill of tissue into the abdomen. But the research is still limited and we don't have a proven, safe alternative that can be presented as the best option for women at this time."
In clarifying the parameters of these findings, Perkins said: "Our study is not saying morcellation did or didn't happen" in the cases analyzed, though she said typically it would have been used in the vast majority of such procedures. What it is saying is "if these women got morcellation, how many would have had a cancer morcellated? The answer is 1 in 350."
So what's the takeaway for patients?
"I would say women right now may be more likely to have an open abdominal surgery with a larger incision than they would have a few years ago," Perkins said. "[That] will cause more difficult recoveries for a lot of women but may be lifesaving for a small percentage of women who might have an undetected cancer that could be morcellated, which could worsen their prognosis."
Here's more detail from the BMC news release:
Using a national insurance database of 55 million women, Boston Medical Center (BMC) researchers looked at cases from 19,500 women who underwent laparoscopic hysterectomies or myomectomies - procedures which typically incorporate power morcellation - to determine how frequently women are diagnosed with cancer after undergoing a gynecologic surgery for a problem that is believed to be benign. The study revealed that 1 in 352 women had an unsuspected cancer at the time of gynecologic surgery for disease that was thought to be benign. The study is published online in advance of print in the journal Women's Health Issues.

"Our findings show that the risk for morcellating cancer is much higher than previously understood," said Michael Paasche-Orlow, MD, MPH, general internal medicine physician at BMC and associate professor of medicine at Boston University School of Medicine (BUSM) who is the study's senior author. "It makes sense to avoid morcellation for women with cancerous or pre-cancerous lesions. As it is difficult to ascertain in advance, safer alternatives are needed."

The study also determined that more than half of the patients who were diagnosed with uterine cancer or endometrial hyperplasia, a pre-cancerous condition of the lining of the uterus, did not undergo endometrial testing prior to surgery. Thus, researchers suggest improving how physicians evaluate patients undergoing hysterectomies or myomectomies before they reach the operating room.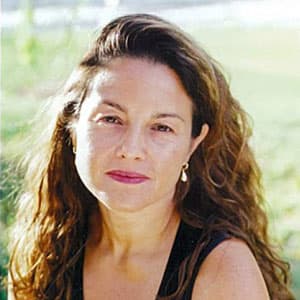 Rachel Zimmerman Health Reporter
Rachel Zimmerman previously reported on health and the intersection of health and business for Bostonomix.