Football Returns To Fenway For Boston College Vs. Notre Dame Game
06:22
Play
This article is more than 4 years old.
Football returns to Fenway Park Saturday night for the first time since 1968.
The baseball diamond has been transformed into a gridiron for the Boston College vs. Notre Dame game.
Fenway is known for baseball — as the home of the Red Sox since 1912, it is the oldest ballpark in the major leagues — but it has also played host to hundreds of football games from high school and college to amateurs and the pros.
To take us back in time, Boston Globe reporter Kevin Paul Dupont joined WBUR's Weekend Edition host Sharon Brody.
---
Interview Highlights
5 Things You Might Not Know About Football At Fenway:
1. Football began to be played in Fenway just months after it opened for baseball.
"Well, it started there only months after the doors opened. It opened to baseball in April 1912, very soon after the Titanic sunk, and by November they were playing high school football there."
2. Tip O'Neill told Jack Kemp, who was quarterback for the Buffalo Bills at the time, that he should go into politics after a game at Fenway.
"After one particular game, [Patrick Sullivan] was telling me of Jack Kemp, who we know from political fame, if you will — Jack Kemp in his day was a great quarterback and he was quarterback of the Buffalo Bills. And after the game, Jack Kemp is lingering, talking to some of the players. And over comes this Patriots season ticket holder out of the crowd. Big guy, broad shoulders with a big Irish face. He comes over to Jack and says, 'You remind me of a friend of mine and you should be in politics. My friend is Jack Kennedy.' And it was at that point that, according to Jack Kemp years later, that he began to consider politics. ... That individual was Tip O'Neill."
3. Boston College first started playing at Fenway in 1914.
"From 1914 up until the mid-50s, they played 75 times at Fenway Park. No strangers to the ballpark."
4. A loss for BC at Fenway kept the team from being at Cocoanut Grove during the 1942 fire.
"Boston College through the decades and particularly in 1942 they were [at Fenway] and this was the day of the Cocoanut Grove fire. And they were supposed to celebrate and go to the Sugar Bowl off a win over Holy Cross. Holy Cross ran it up against BC and BC did not go that night to their planned celebration party at the Cocoanut Grove ... As we know upwards of 500 people lost their lives in the Cocoanut Grove Fire in 1942. Boston College team very well could have been there but at halftime they called up and canceled their reservation."
5. It's been nearly 50 years since football was played at Fenway.
"By and large football — it obviously didn't disappear from Fenway when Tom Yawkey bought the ball club in 1933, but certainly from a high school standpoint — cause there used to be hundreds of games there over the decades — but once Yawkey took ownership he didn't want the field being torn up as it often would be with football. So the high school games went away. The pros, who of course played far fewer games — if you had a home team, it would only play there six or eight times a year — he tolerated that up until 1968. But by the 50s, early 60s, college football and all football was disappearing. Finally, it disappeared for good with the Patriots last game there in December of 1968 against Cincinnati."
This article was originally published on November 21, 2015.
This segment aired on November 21, 2015.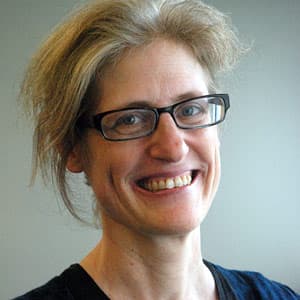 Sharon Brody News Anchor
Sharon Brody is the voice of WBUR's weekend mornings. On Saturdays and Sundays, she anchors the news for Weekend Edition and other popular programs.